Pick-up Pocket WiFi router at Preferred Location
After arriving in Japan, pick up the Wi-Fi at the airport counter, drop it in a postbox anywhere in Japan, and return it.

Stay Connected Anywhere
Please try the most popular pocket WiFi router in Japan! You can connect to the Internet anywhere in Japan.
*Limited to applicable areas. Connection may not be possible in rural areas.

Easy to Use
Connect simply by turning on the device and entering password.
LEARN MORE ABOUT US

Why is WiFi Rental Japan so popular?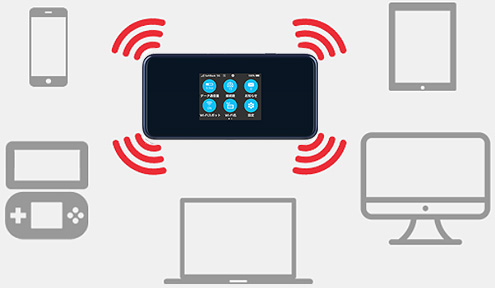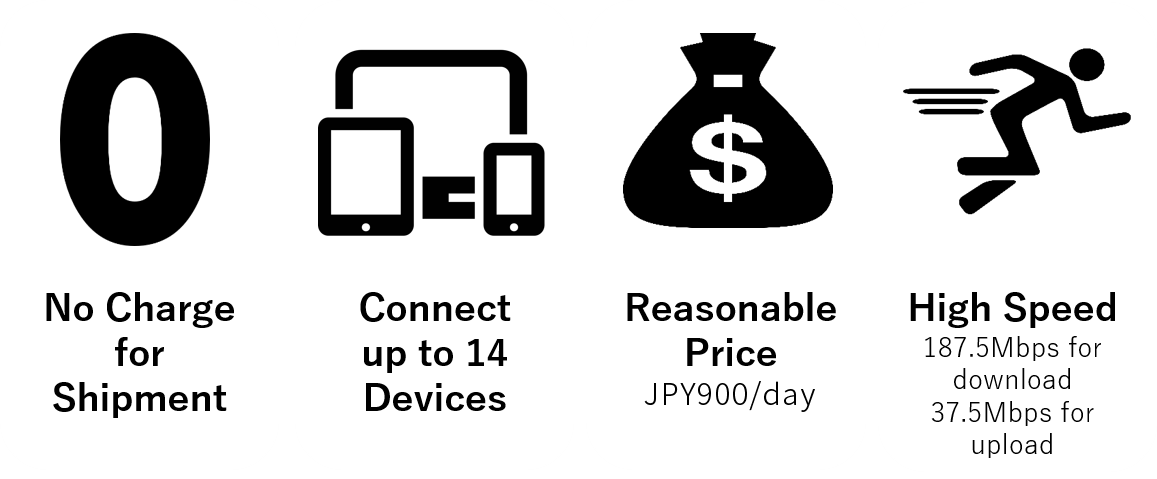 What is Pocket WiFi router?

The pocket WiFi router is a portable WiFi router which just fits in your palm.
This portable mobile WiFi enables you to have unlimited wireless internet access.
Pocket WiFi router transforms 4G connection into a private signal and it becomes your own WiFi hotspot.
Technically more than 10 devices can be connected to one pocket WiFi router.
However, connecting up to 5 devices is recommended for enjoying high speed internet connection.
Click below for more information.
Learn More

Other Ways to Connect to the Internet
Even if you can connect to free Wi-Fi in Japan, the speed is often slow and unusable.

Free Wi-Fi is not available everywhere, so you need to move to a place with Wi-Fi or prepare your own Wi-Fi terminal to use the Internet.

Buying Prepaid SIM
You can purchase a Japanese SIM card before or after coming to Japan.

However, it is expensive and has a gigabyte limit on data usage.

You need to unlock the SIM lock of your mobile phone. Otherwise, the SIM card cannot be used.

Use Roaming Plan of Mobile Company
Roaming can be simple option.
However, it is not affordable especially when traveling for a long term.
Besides, the speed of internet can be slower than you expect.

Free WiFi spot
Some places such as cafe and hotel offer free WiFi service.
Most places don't provide free WiFi services.
Connection is usually unstable and it is not secure.
From Reservation to Return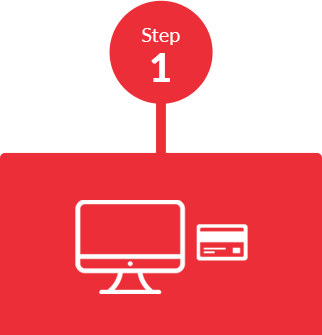 Apply through internet by 5 p.m.(Japan time), at least 2 days before your pick-up date. You can use PayPal or credit cards.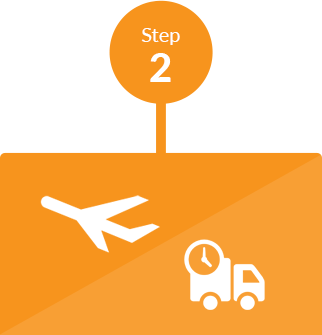 Pick-up your router at post office or designated delivery counter at airport.
*Please check business hours of post office and delivery counters.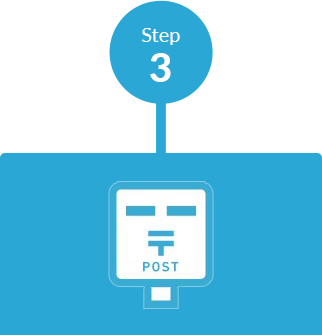 For returning, put all rental items into provided pre-paid return envelope and drop it in any post box in Japan.
Learn More

Customer Reviews
FAQ
Q. How do I return my rental pocket WiFi router?

-- A. A self-addressed envelope is included with the rental product. Pack everything up and flatten it to fit in your mailbox. After that, seal the envelope and mail it to a postbox in Japan. There is no problem if it is a Japanese post box.

Q. I don't live in Japan. Can I rent a pocket WiFi router without having Japanese address?

--A. yes. You can pick up your pocket WiFi router at a post office or designated pick-up counter at the airport, or at a store in Shinjuku.

Q. Can I use pocket WiFi router for smartphones and laptops made abroad?

--A. If your device has WiFi function, you can use it.

Q. Where in Japan can I use it?

--A. Please check the website below for corresponding areas of Ymobile A102ZT.
https://www.ymobile.jp/area/map/?pref=13&device_type=603hw
Freely Switch Mode Setting
(1) Street/Outside/Urban Areas
Use advance mode, 4G AXGP signal with unlimited data.
Enjoy stable and high speed WiFi while traveling Japan.

(2) Subway/Underground/Rural Areas
Use standard mode, 4G LTE signal with data limit of 7GB/month.
Don't forget to change to advance mode when not using!


Q. What accessories are included?

--A. AC adapter・type c cable・product pouch・Instructions.

Q. Is it easy to use?

--A. Yes it is. First, please turn on pocket WiFi router by sliding the power button. Second, touch [SSID] icon then the password(security key) will show up.

Third, select SSID from your device and get online by entering password. You are set!

*CAUTION*

If you keep turning on pocket WiFi router without connecting any device for 10 minutes, it will automatically turn into sleep mode.

In this case, please restart pocket WiFi router.

Q. Is the usage of data limited?

--A. Ymobile A102ZT's advanced mode allows unlimited usage. However, if you use Standard mode, a limit of 7 GB per month applies.

Click below to see where you can use it without limits.

https://www.ymobile.jp/area/map/?pref=13&device_type=603hw
You can use the blue area without any restrictions.


* If you use 10GB with either advance or standard mode within 3 days, speed limit will be applied in order to avoid congestion.

* The limit will be applied between 6:00 p.m. to 1:00 a.m, starting from next day.

* If you want to buy extra data after exceeding data limit of standard mode, JPY 500(without tax) per 500MB will be charged.

Q. How many devices can I connect to one pocket WiFi router?

--A. You can connect up to 30 devices at once.

Q. Will my pocket WiFi router arrive fully charged?

--A. yes. Pocket WiFi router ships with a charge of 90% or more.
The battery may be running low due to standby power.
Thank you for your understanding in advance.

Q. How do I calculate the rental period?

--A. The rental start date is the date you receive the rental item. The rental end date is the day you drop the item in the mailbox.

Q. Can I drop-off the pocket WiFi router before rental end date?

--A. Yes you can. However, there will be no refund for it.

Q. Can I extend rental period?

--A. Yes. We will take the date you sent back pocket WiFi router as rental end date. After checking returned item, we will ask you for extension fee.

Q. Is it possible to cancel the order after applying?

--A. Cancellations made before shipping will be refunded in full. However, after shipment, half of the rental fee will be charged as a cancellation fee.

Q. Is it possible to change the rental period?

--A. This is possible before shipping.

https://www.wifi-rental-japan.com/contact/

Q. Do you have pocket WiFi router I can use in other Asian countries?

--A. We are sorry, but this is a WiFi router that can only be used in Japan.
Copyright © 2017 www.wifi-rental-japan.com, All rights reserved.