It is nearly impossible to talk about Tokyo without mentioning Shinjuku. Shinjuku is absolutely one of the most vibrant and crowded places in Japan where is full of offices, shopping malls, restaurants, and cafes. Everyday people from all over the world gather here to feel and enjoy how modern Japan looks like.
FASHION Shopping Malls
If you are a fashion lover, just hanging around Shinjuku will give you a satisfaction. Tons of shopping spots with various styles are waiting for you just around the corner.
(1) Department Stores; Isetan, Takashimaya, Marui, Keio, and Odakyu

[source : Japan Shopping Now]
If you are looking for high brand products, visiting department stores is recommended. All department stores in Shinjuku is located nearby so it is easy for you to move from one to another on foot. If you are searching for specific brand's product, checking which brands each of department store is having is needed.
(2) Other Shopping Malls; Lumine, NEWoMAN, and Shinjuku mylord
[source : www.wow-j.com]
You will be able to find out the latest sense of fashion for young generation in Japan at these places. Their products are not as expensive as the ones you can find from department stores, however, varieties and quality will not disappoint you.
(3) Shopping Malls in Subway

[source : www.hiddenjapanguide.com]
If the weather is extremely hot or freezing, there is no need for going out from the Shinjuku station! Shinjuku station is very big, and they have plenty of shopping malls underground. You don't have to worry where you are, because there always is a sign which gives you a direction.
ELECTRONICS/HOME APPLIANCES MALLS
Yes, I know, and I truly understand, some of you love Japanese electronics. Shinjuku is also a perfect place for electronics lovers. There are some huge electronic department stores.
(1) Yodobashi Camera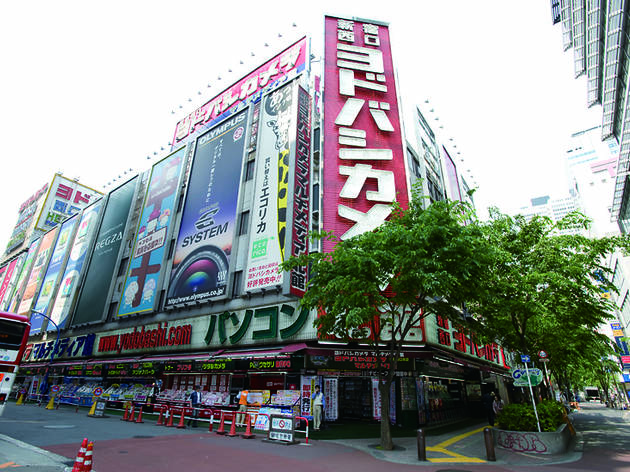 You can find various products and you don't have to worry if you do not know how to handle it, because knowledgeable staff are all around you for help. Their products are usually separated by kinds, so it is easy to compare with other products and further look for related gadgets/appliances. The first time you visit Yodobashi Camera Shinjuku Branch, you may feel a little dizzy and surprised by its quantity. However, it can also mean you don't have to worry about the situation you cannot buy your favorites due to 'sold out'.
(2) BIC Camera
BIC Camera is also a place where is similar to Yodobashi Camera. It is hard to compare the scale of stores between Yodobashi Camera and BIC Camera, because both places offer large quantities of products. Sometimes, you will find interpreters who can help you know more about products. BIC Camera in Shinjuku has really unique figure, because it has a joint store with Japanese clothing brand, "UNIQLO". (It is called as BIQLO.)
(3) LABI(Yamada Denki)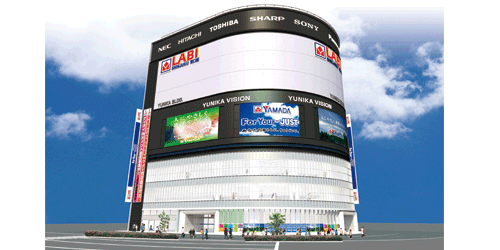 LABI is also called as Yamada Denki. It is also one of the largest electronics retail stores in Japan. Similar to Yodobashi Camera and BIC Camera we have already looked for above, LABI provides various types of products and staff will await you to ask for a help. If you are looking for a specific model, looking around all electronics department stores in Shinjuku will help you get your favorite with reasonable price.
OTHERS
(1) TOKYU HANDS
It is a perfect place for souvenirs! Tokyu Hands literally has everything. If you like craft, you will find ingredients of craft. If you want to buy a wallet, you can find a wallet. If you want to take a rest, even, you can sit down on their sofa or try massage machine. They also have pens and notebooks, key-chains, phone cases, snacks, alcohols, gacha, shampoo, lotion, chair, pots and pans,shower head,,, whatever you expect.
(2) NITORI
NITORI is the biggest furniture department store in Japan, which is very similar to IKEA. NITORI provides not only furnitures but also living stuff like kitchen tools and bedding stuff. They also have some cute dolls and cushions, so if you are an interior-lover, it deserves to visit here.
(3) DON QUIJOTE
There are three Don Quijote stores near Shinjuku station. (Shinjuku branch, Shinjuku-Kabukichi branch, and Shinjuku South Exit branch) Don Quijote has a huge selection of cheap products, as they advertise as an "extremely cheap" place for shopping. Plus, if it is a season for Halloween or Christmas, you can find variety of costumes for holidays.
THE IMPORTANCE OF STAYING CONNECTED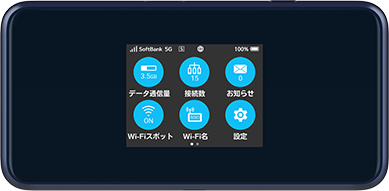 If you want to enjoy things above and make your travel to Japan more abundant, it is necessary to get online all the time. Regardless of its highly-advanced technologies, it is not easy to find free wireless(WiFi) hotspots in Japan. So, what we recommend for tourists who want to stay connected 24/7 and have exciting journey, is to use wifi rental services, which is also known as pocket wifi.
Wifi-Rental-Japan is proud of being able to provide competitive price to you. It only costs JPY600(USD5~6) per one day. You can enjoy unlimited data wherever in Japan at any time with reasonable price.
*Advance mode only
*If you use more than 10GB within 3 days, speed limit will be applied to avoid congestion.
[source : www.primitivelife.pw]
wifi rental japan wishes that all tourists have more comfortable and meaningful travel in Japan.
If you have any inquiries, please feel free to ask us.
CLICK HERE TO BOOK POCKET WIFI