One thing you should never miss in Japan is to enjoy Japanese food. As we have already introduced in our previous posting, Shinjuku is one of the most vibrant places in Japan, and this means you can find tons of restaurants here.
omoide yokocho : YAKITORI STREET
[source : japan info]
OMOIDE YOKOCHO, located near west exit of Shinjuku station, is famous for yakitori, which means grilled chicken in Japanese, and its traditional atmosphere. You may feel this street is very narrow so it is even hard to pass. However, it will be the greatest place to enjoy real Japanese life as well as the greatest chance to see how to make yakitori just in front of your eyes.

There's no time for hesitation. Just go to any restaurant you want and enjoy yakitori. A pint of beer  will be perfect for making great mood. There are more than 70 restaurants only in this street, and many of  them have English menu so you will not get in trouble because of language. Even if they do not have an English menu, you can pick your favorite directly by seeing it.
RAMEN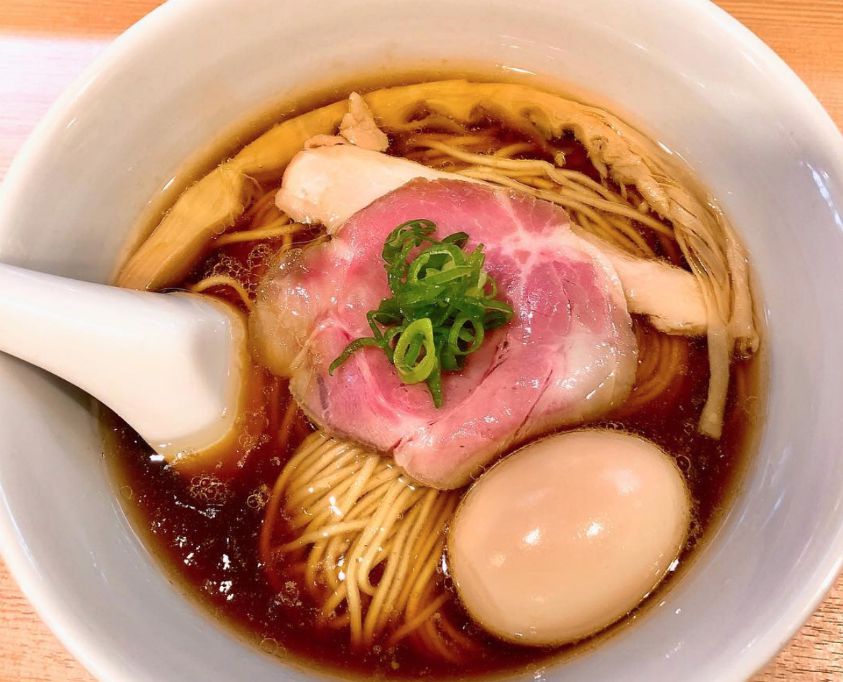 [source : gyl magazine]
There are uncountable Ramen places in Shinjuku. The main ingredient for broth can be chicken, port, or sometimes fish. Each ramen restaurant has its special features. For example, some places are famous for the thickness of charshu(simply means pork stew)  while some are popular because they put a lot of garlic into their broth. Some places offer very low price(JPY 350~400) for basic ramen and you can add your favorite toppings like egg and green onions.
[source : halaltokyo-ouka]
If you are a vegetarian or vegan, you can find a ramen restaurant where has vegetarian or vegan menu. Some places also have halal ramen. The most famous halal and vegetarian ramen place is "Shinjukugyouen Ramen Ouka". They make broth by fish and tomatoes and use soy sauce to make a deep flavor. You can choose menu by its amount and the cost will not exceed JPY 2000 for most of their menus.
SUSHI
Sushi can be described as a representative among all types of Japanese food. Some of you who expect the have fresh sushi may have decided to go to Tsukiji market, but some may not have enough time and energy for waiting for a long line from early in the morning. Don't worry. Shinjuku has a lot of sushi places!
Nearly all shopping malls have sushi restaurant if they have restaurant floor. And I am pretty sure most of them will not disappoint you, though you may have to pay a lot for it. What we recommend for people who want to have not very cheap, but not very expensive sushi is a place called "Sushi Zanmai". It is a big sushi chain in Japan, and you can order sushi one by one or set menu. They have English menu with picture, so no worries for language! There are two Sushi zanmai near Shinjuku stations.
[source : Getty images]
Are you out of budget but want to have sushi in Shinjuku? You can try "Shionzushi", where has conveyor belt type sushi. One dish costs only JPY 105 or JPY 210 depends on the type of sushi. The sushi plates are rotating big table and all you need to do is just picking up what you want to have. Don't forget to have a green tea with sushi, because they will not charge you for tea!
YAKINIKU
Yakiniku is very similar to yakitori. If yakitori means grilled chicken, yakiniku means grilled meat, simply can be said as BBQ. You can enjoy various parts of pork, chicken, and beef. If you want to, you can try chitterlings and organs as well.
[source : halloword.co]
Gyukaku is all-you-can-eat style yakiniku restaurant. You can order one by one if you want to, for sure. However, most of the people choose a 'plan' and the price becomes higher if you want to have yakiniku for a long time, and with more options. Basically all plans include not only meat menus but also rice, soup, salad and dessert. It will be a proper place for meat-lovers.
[source : Negishi website]
If you want to try beef tongue, Negishi is a great place. It is a bit pricey but you will not be disappointed. Basically, you will get a plate of meat you chose, soup, rice, and tororo(stiky grated yam). Different from other yakiniku restaurant, you will get fully cooked meal so you don't have to worry about smells soaking into your clothes.
THE IMPORTANCE OF STAYING CONNECTED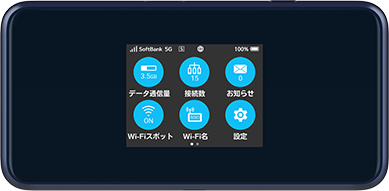 If you want to enjoy things above and make your travel to Japan more abundant, it is necessary to get online all the time. Regardless of its highly-advanced technologies, it is not easy to find free wireless(WiFi) hotspots in Japan. So, what we recommend for tourists who want to stay connected 24/7 and have exciting journey, is to use wifi rental services, which is also known as pocket wifi.
wifi-rental-japan is proud of being able to provide competitive price to you. It only costs JPY600(USD5~6) per one day. You can enjoy unlimited data wherever in Japan at any time with reasonable price.
*Advance mode only
*If you use more than 10GB within 3 days, speed limit will be applied to avoid congestion.
wifi rental japan wishes that all tourists have more comfortable and meaningful travel in Japan.
If you have any inquiries, please feel free to ask us.
CLICK HERE TO BOOK POCKET WIFI