Have you ever heard of Hachiko? Hachiko was a dog who was known worldwide by his remarkable loyalty to owner. Hachiko was a happy dog living with his owner and he always waited for his owner's coming back at Shibuya station. His owner couldn't come back anymore from one day because he died, however, Hachiko kept going to Shibuya station and waiting for his owner until he died. It lasted more than 9 years in total.
Even though time has passed a lot and the station itself doesn't have past features anymore, Hachiko has been remembered by people and highly evaluated. There is a bronze statue of Hachiko in front of Shibuya station. If you go out from the station, you will see many people gathering around there either to take a photo with Hachiko or smoke cigarettes.

(1) Hookah(Shisha) Bars in Shibuya
Hookah can be said as water cigarette. There is a special shaped instrument which makes vapors and people smoke this flavored tobacco. There are several hookah bars in Shibuya. As many restaurants and cafes allow smoking inside the shop in Japan, hookah bars also allow cigarette smoking inside the bar.
[source : http://www.shisha-chillin.com/store/center/]
So what is the difference between cigarettes and hookah? I would like to say it's a flavor. Hookah has many different types of flavors, for example, they have a flavor of fruits, chocolates, and even tea. (You can get flavored cigarettes, though.) Once you choose the flavor, the staff will bring the instrument filled with flavors and let you know when you can start smoking it up. Then you can enjoy hookah! It usually costs JPY800~JPY1000 for entrance fee including free drinks. There will be an extra charge for hookah(JPY1500~).
*Smoking hookah is as harmful as smoking cigarettes. Hookah bars check ID cards(passport etc).
*Many places accept cash only.
(2) Scramble Crossing
If you come out from the Shibuya station, the thing other than Hachiko statue is this scramble crossing. If you just stay in front of crosswalk for a few minutes, you will find many people run fast if the traffic signal turns into green to take a photo in the middle of this crosswalk. The reason why this crosswalk is famous is because more than 3000 pedestrians can cross here at once. If you see this in real, you will agree that there are 3000 people crossing here every single time.
The best spot to watch people crossing this scramble is Starbucks. It will be very difficult for you to get a seat in this starbucks, however, I recommend that here is the best spot for taking photos of Shibuya scramble. If you are coming in the middle of summer or winter, hot and freezing weather will disturb you from enjoying this awesome scene. Getting inside of Starbucks and watch with a drink will give you a moment to feel relaxed.
(3) Tower Records
[source : https://tower.jp/store/Shibuya/]
You love music? Your life motto is something like "music is my life" or "no music no life"? Then you should visit Tower Records, where has 9 stories fully filled of music from all over the world! Since its opening in 1995 in Shibuya, Tower Records has been loved by people from all ages, especially young generation. It is also interesting that people in the middle age who were considered as young generation in 1995 still visit here for enjoying music.
[source : https://medium.com/@SethSchachner]
The format of music has transformed to digital type in 21st century.  Now there is no need for people to go to buy actual CDs to listen to their favorite singer's new release because you can buy it through internet, only with one click. However, buying actual music CDs are still popular here at Tower Records. Why don't you enjoy analogue life, which reminds of your youth?
rent a pocket wifi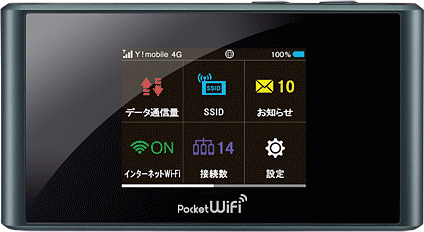 If you want to enjoy things above and make your travel to Japan more abundant, it is necessary to get online all the time. Regardless of its highly-advanced technologies, it is not easy to find free wireless(WiFi) hotspots in Japan. So, what we recommend for tourists who want to stay connected 24/7 and have exciting journey, is to use wifi rental services, which is also known as pocket wifi.
wifi rental japan is proud of being able to provide competitive price to you. It only costs JPY600(USD4~5) per one day. You can enjoy unlimited data wherever in Japan at any time with reasonable price.
* Advance mode only
* If you use more than 10 GB within 3 days, speed limit will be applied to avoid congestion.
[source : https://www.pinterest.co.uk/pin/338755203192859382/]
wifi rental japan wishes that all tourists have more comfortable and meaningful travel in Japan.
If you have any inquiries, please feel free to ask us.
CLICK HERE TO BOOK POCKET WIFI