A hungry belly has no ears. The good smell of unknown food  will stimulate your nose when you walk around Shibuya. And I know, it is hard to resist. Yes, it's time to eat something! As I described Shibuya as a district where is full of youth and energy, there also are nice and fancy places for having meals.
[source : https://www.shibuyastation.com]
Restaurants for BRUNCH
(1) Bistro Rojiura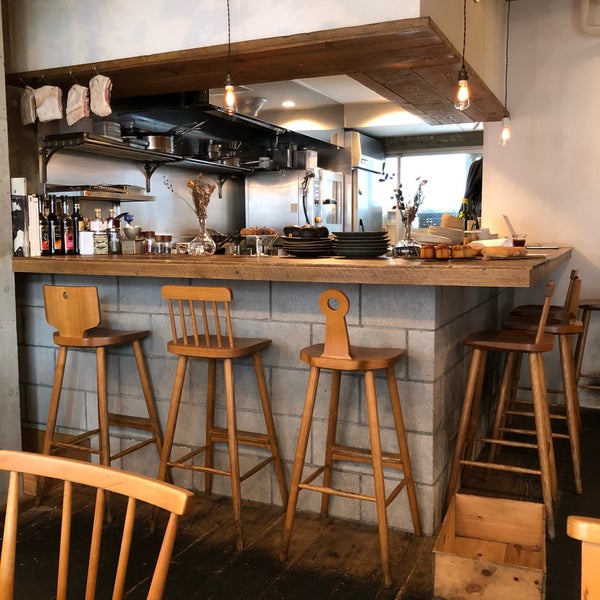 [source : https://fr.foursquare.com/v/bistro-rojiura]
If you get a step aside from main street of Shibuya, you will find Bistro Rojiura, which really means backstreet in Japanese. Bistro Rojiura is a modern French restaurant and here operates as a brunch cafe from 8 a.m. to 1 p.m.(last order) and as a bistro from 6 p.m. to 11 p.m. Bistro Rojiura accepts reservation only for dinner time and you will get introduced counter seat if you go there alone.

[source : https://www.fashion-headline.com/article/19258/3]
Their signature menu for brunch is homemade sandwich with red beans and ricotta cheese(JPY 540). Bistro Rojiura is famous for not sparing ingredients for their dishes and this enables their menus to have a deep flavor. The harmonious combination of savory ricotta cheese and red beans fits well to their soft bread. A cup of coffee will make the start of your day more perfect with this sandwich.
[source : www.tripadvisor.jp]
However, it doesn't mean that Bistro Rojiura only has one menu. They offer various menus from french toast to curry for brunch and you will can enjoy many different types of plates for dinner. A glass of wine starts from JPY 800 so it is a good idea to go there and have some small dishes and drinks before wrapping up your day.
(2) Ivorish
[source : https://www.ivorish.jp/html/page7.html]
If you are looking for a sweet brunch, french toast in particular, Ivorish will satisfy your desire to have sweets. Ivorish opens from 11 a.m. to 9 p.m. and the last order finishes at 8 p.m. You may have to line up for a long time if you go there on weekends as here is neat and tidy rather than spacious. Many people whether they are foreign tourists or not make a long line to taste Japanese gourmet french toast every weekend.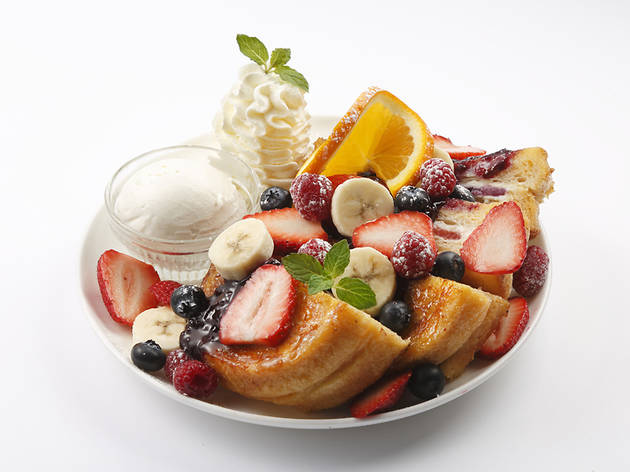 [source : https://www.timeout.com/tokyo/restaurants/ivorish]
I would not say here is cheap, because full dish usually costs around JPY 2000. However, You will think it deserves to pay for this when you see its quality and amount. They also give half size option to customers who can eat a lot or want to try various dishes at once. For sure, the price is reduced for half size dishes. Some menus allow you to choose how many pieces of toasts you want. Ivorish also provides seasonal menu, for instance, you can see carved-pumpkin toast during Halloween season.
[source : https://www.ivorish.jp/html/page1.html]
Ivorish also has menus for meal type french toasts. If you don't want to have sweets but want to have meals, you can choose egg benedict french toast or omlet and french toast. Other menus such as club house sandwich and jambalaya are prepared as well.
(3) Buy Me Stand
[source : http://www.abcity-tokyo.com/buy-me-stand]
Here in Buy Me Stand, you can enjoy breakfast menu from JPY 400. Buy Me Stand opens from 8 a.m. to 10 p.m., 365 days in a day so you can enjoy lunch and dinner if you want to. However, the breakfast menu is provided only between 8 a.m. to 11 a.m. so you'd better hurry if you want to taste their breakfast menu. The mint colored interior will help you refresh your feelings and make a better day.
[source : https://manimanimag.jp/a0054_20170721/]
The price here is very reasonable, as milk toast is only JPY 400. The most expensive menu for breakfast is chili bean, which provides toasted bread with potato topped with grounded beef chili, but it still costs JPY 1000. In addition, they have toppings such as egg and bacon(JPY100~JPY300) so you can add extras if you want something more on your toast.
OTHERS
(1) Motomura Gyukatsu
[source : Motomura Gyukatsu website]
"Gyu(牛)" in Gyukatsu means beef, while "Ton(豚)" means pork in Tonkatsu. You can think gyukatsu as a beef version of tonkatsu. However, the major difference comes from here.
[source : https://anakjajan.com]
In the case of tonkatsu, the dish is served with fully cooked pork since it is not usual for people(at least in Japan) to have rare or medium rare pork. However, gyukatsu is served with rare beef so that you can use a hot plate to adjust it to your favorite taste. Of course it is okay to eat without using hot plate if you like to have rare fillet of beef.
[source : https://anakjajan.com]
The price differs from the amount of meat, from JPY 1400 to JPY 2300. (130g of gyukatsu is pretty enough for one person.) The dish is seved with gyukatsu, rice, sauces, mentaiko(salted pollock roe) and miso soup. The staff will turn the fire on your hot plate and you can start eating with using the plate. If you order JPY 1500 menu, tororo(sticky grated yam) will be served together. Personally, I recommend putting a little bit of wasabi to gyukatsu, deep it into tororo and have a bite with rice.
(2) Spaghetti Pancho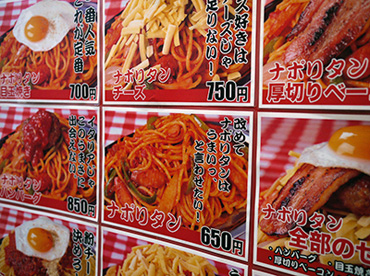 [source : https://www.shibuyabunka.com/food/20141118/?wovn=en]
Pancho is specialized in Neapolitan spaghetti, which is Japanese tomato ketchup based sauce pasta. The interesting point of this restaurant is that you can choose the amount from 300g to more than 1 kg. But there is a rule. It is not allowed to order only one dish with share with others. To say it again, one person must order one dish.
[source : https://www.tsunagujapan.com]
It's really affordable since it usually costs below JPY 1000. The inside of restaurant is filled with animation stuff so if you are a anime lover, it deserves to visit here and have large amount of spaghetti. They also have many types of toppings such as cheese and hamburg so you can enjoy this Neapolitan spaghetti with your favorite toppings.
rent a pocket wifi in Japan
If you want to enjoy things above and make your travel to Japan more abundant, it is necessary to get online all the time. Regardless of its highly-advanced technologies, it is not easy to find free wireless(WiFi) hotspots in Japan. So, what we recommend for tourists who want to stay connected 24/7 and have exciting journey, is to use wifi rental services, which is also known as pocket wifi.
wifi rental japan is proud of being able to provide competitive price to you. It only costs JPY600(USD4~5) per one day. You can enjoy unlimited data wherever in Japan at any time with reasonable price.
*Advance mode only
*If you use more than 10GB within 3 days, speed limit will be applied to avoid congestion.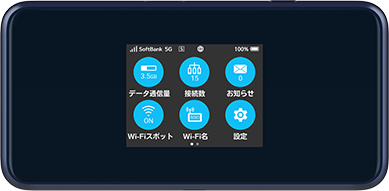 wifi rental japan wishes that all tourists have more comfortable and meaningful travel in Japan.
If you have any inquiries, please feel free to ask us.
CLICK HERE TO BOOK POCKET WIFI