Do you love to watch Japanese anime(animations)? Do you like to play computer games? Are you interested in thousands of electronic goods? Well.. Let's say it frankly. Do you think you have Otaku spirit?
If so, it's time to visit Akihabara. Akihabara is well known for Otaku culture, which means people who are obsessed with particular interests(especially anime and manga). If you arrive in Akihabara, you will see major electronic department stores and tons of stores selling anime and manga goods. Unlike our previous ones, this article will focus on shopping malls mainly related to electronics and anime products rather than fashion.

Electronics/Home Appliances
(1) Yodobashi Camera
[source : https://matcha-jp.com/en/2110]
If you come outside from JR Akihabara station, the first thing you can find out will be Yodobashi camera Akihabara, which is also known as Yodobashi Akiba in short. Yodobashi Akiba has 9 floors and each floor is fully covered with various types of electronics. Similar to other electronics department stores, Yodobashi Akiba also displays electronic goods such as cellphones and headphones. You can also see many different types of home appliances like laundry machines and fridges. It will be good time to see how compact and small Japanese home appliances are.
[source : http://around-akiba.com/stories/yodobashi/]
However, what makes difference about Yodobashi Akiba with others is its 6th floor. If you are an anime lover, you can have a look on Japanese anime goods such as games and toys here at Yodobashi Akiba. I am not saying other Yodobashi Camera stores do not have anime goods, however, it's true that Yodobashi Akiba has more quantity and kinds of products as it is located in Akihabara district.
(2) BIC CAMERA
BIC Camera is also big, though it is a little smaller than Yodobashi Akiba, as it has 7 floors. Plus, as it is located in the heart of Otaku district, you can easily find anime and manga related products such as figures and models here. Yodobashi Camera and Big Camera basically share same products, but the price may be different even if it's exactly same product. So what I recommend is that you should go both of places and compare the price. Sometimes there is an event like you can get some percent off from tax free price if you use VISA or Mastercard.
MANGA & ANIME & GAME
(1) Mandarake
[source: http://www.akihabaraexplorer.com]
Mandarake is a place where you can find second hand comic books, toys, anime products, and video games. Mandarake Akihabara branch is one of the biggest shops in Japan and it becomes heaven for people who eager to buy their favorite products with cheap price. (If you are looking for rare figures or models, however, the price will go up as well.)
[source : http://around-akiba.com/shops/1502-mandarake/]
It is said that they also have English version of Japanese comic books so it will be fun enough to just have a look here. If you want to bring back some to your country as a souvenir, it is also good idea to buy some. If you love to collect anime figures and are lucky enough, you can find rare items which are even hard to find through internet. Let's find the last item to complete your collection here at Mandarake!
(2) Akihabara Radio Kaikan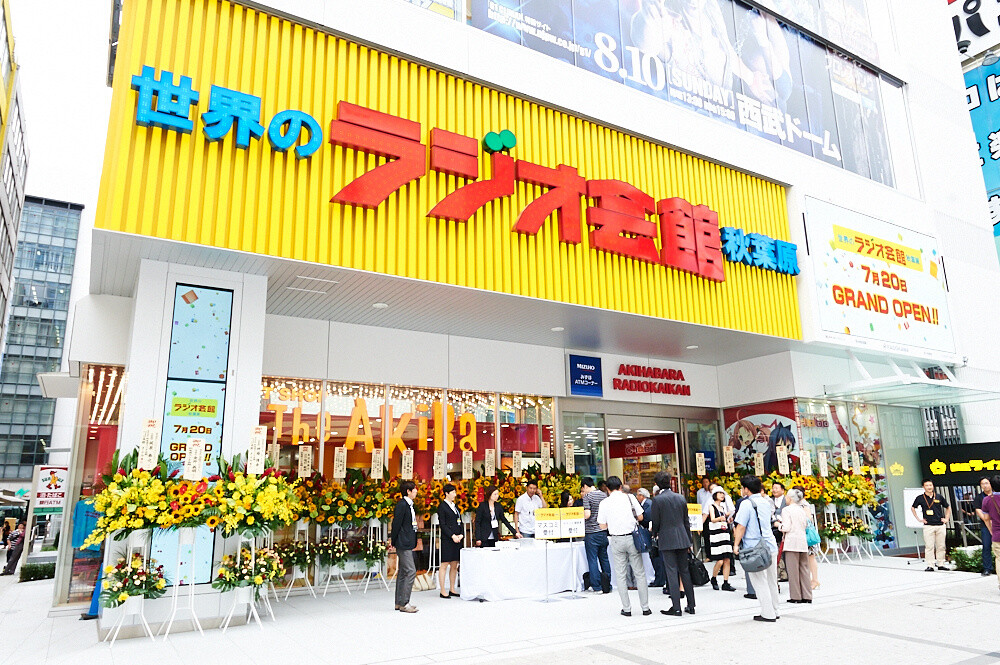 Akihabara Radio Kaikan plays a rold as landmark building in this district. Here is considered as a sacred place for Otaku because whole building sells animation goods and figures. Even if you are not interested in anime goods, it still deserves to visit here because here is considered to be essential tour spot in Japan. Just seeing what they sell and people gathering there to buy anime goods will give you impression.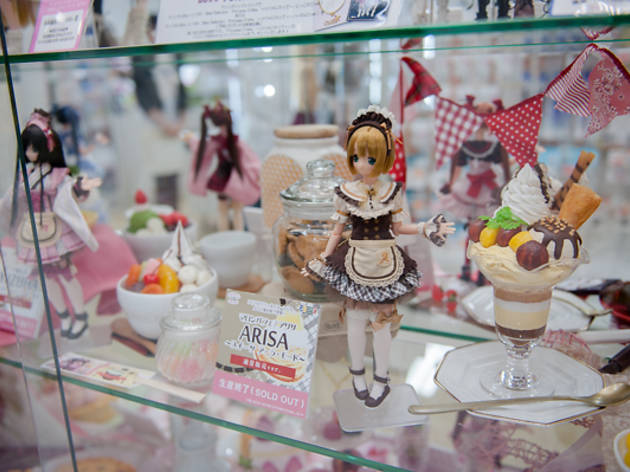 [source : https://www.timeout.com/tokyo/shopping/]
If you love figures, you will find here is the perfect place for you. Uncountable figures from animations are sold at Akihabara Radio Kaikan. There also are small cute dolls and cushions of pokemon and tamagotchi.(You will know this if you  have experiences of playing it when you were young.)
stay connected in japan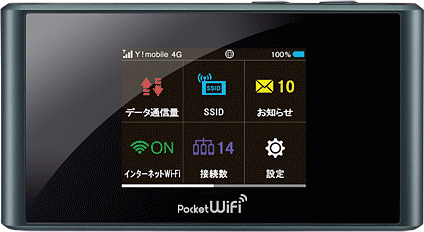 If you want to enjoy things above and make your travel to Japan more abundant, it is necessary to get online all the time. Regardless of its highly-advanced technologies, it is not easy to find free wireless(WiFi) hotspots in Japan. So, what we recommend for tourists who want to stay connected 24/7 and have exciting journey, is to use wifi rental services, which is also known as pocket wifi.
wifi rental japan is proud of being able to provide competitive price to you. It only costs JPY600(USD4~5) per one day. You can enjoy unlimited data wherever in Japan at any time with reasonable price.
*Advance mode only
*If you use more than 10GB within 3 days, speed limit will be applied to avoid congestion.
wifi rental japan wishes that all tourists have more comfortable and meaningful travel in Japan.
If you have any inquiries, please feel free to ask us.
CLICK HERE TO BOOK POCKET WIFI