Many people who are not really interested in computer and network will not know much about terms used for WiFi such as Mbps and Kbps. A lot of pocket WiFi rental companies advertise their products with its speed. However, not many places explain to what extent you can use internet connection with certain amount of Mbps. So, how many Mbps do you need to use internet without having lags? Is it really enough to enjoy everything including watching Youtube videos and play mobile games? In this article, we will look for how many Mbps you need for enjoying WiFi without troubles.

What is Mbps?
What is Mbps? Mbps stands for Megabits per second. It is a unit of measurement for bandwidth and throughput on a network. Each megabit is equal to 1 million bits. Mbps belongs to a family of metrics used to measure the capacity and speed of data transfer. In theory, pocket WiFi with larger number of Mbps should work much better. For example, Mbps 187.5 must be better than Mbps 10.
How many Mbps do I need?
However, did you also know that we don't actually need Mbps more than 100 for using smartphone and laptops? For example, online gaming requires 5 Mbps and streaming videos require 10 Mbps. Only 1 Mbps is needed for streaming music. If you wish to watch ultra HD videos, 25Mbps will be needed but it's still far below than 187.5Mbps.
So is it okay to rent a pocket WiFi which has low Mbps like 30-40? Or does it mean that you don't really have to pay a lot for choosing higher speed pocket WiFi? No. There always is a reason why people pay more for better option. If you want to use fast speed internet connection, I recommend to have at least more than 50-60 Mbps all the time.
You still can use your device even it it's 10-20 Mbps; however, we are not doing only one thing with our phones and laptops. We browse Internet watching movie. We don't close internet while watching youtube videos. In case of traveling, I guess you will share one router with your friends and family unless you are traveling solo. In this case pocket WiFi with higher Mbps is required.
For sure, it doesn't mean that you can use 187.5 Mbps all the time since its maximum speed is 187.5 Mbps. The speed of WiFi varies on the time and which place you use. For example, WiFi speed will become a little bit slower after 6:00 p.m. since many people use at that time. It can also become slower at the places where a lot of people gather since everyone will share the nearest base station.
It is totally your choice to rent which pocket WiFi. However, if you cannot endure slow speed internet connection and want to share with your travel mates, I highly recommend renting WiFi router which keeps at least 50 Mbps all the time. And this is why many people rent high spec pocket WiFi as well.
More important thing is to check where you can use pocket WiFi. Of course you can use pocket WiFi wherever in Japan; however, unlimited data is limited in some areas for some models. For example, now we have Y!mobile 305ZT and advance mode(unlimited 4G data) works very well in cities like Tokyo and Osaka. However, You will have difficulty with using this model in countryside like Akita and Miyazaki. It does work in downtown but may not work if you are staying away from downtown.
our upcoming new model : UQ WiMAX w05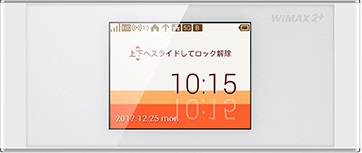 UQ WiMAX offers maximum 758 Mbps for download and 112.5 Mbps for upload. 758 Mbps for download and 112.5 Mbps for upload is applied only when using high speed plus area mode and data usage is limited to 7GB/month. However, even when you are using unlimited setting mode, which is high speed mode, the maximum speed reaches up to 558 Mbps for download and 37.5 Mbps for upload. 
This is not all about UQ WiMAX W05. W05 is perfect for people who want to use pocket WiFi in countryside Japan. If you are traveling major cities only, honestly, renting Y!mobile 305ZT is much better since 305ZT also covers most of places in urban areas. However, the only weakness of 305ZT is that you cannot use unlimited data in rural areas. For example, you will not be able to use unlimited setting mode(advance mode) if you go to places like wakayama. UQ WiMAX covers 99% of population in Japan so unlimited data is available nearly most of the places in Japan except for mountains and some islands.
best pocket wifi rental in japan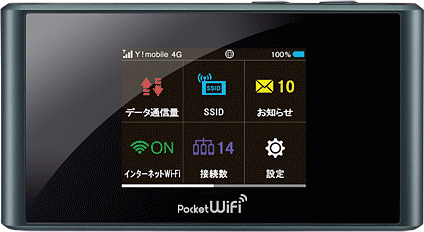 If you want to enjoy things above and make your travel to Japan more abundant, it is necessary to get online all the time. Regardless of its highly-advanced technologies, it is not easy to find free wireless(WiFi) hotspots in Japan. So, what we recommend for tourists who want to stay connected 24/7 and have exciting journey, is to use best pocket wifi in japan.
wifi rental japan is proud of being able to provide competitive price to you. It only costs JPY600/900 per one day. You can enjoy unlimited data wherever in Japan at any time with reasonable price. This pocket wifi rental in japan let you pick up wifi routers at airport. Enjoy japan with wireless pocket wifi.
*Advance mode/high speed mode only
*If you use more than 10GB within 3 days, speed limit will be applied to avoid congestion.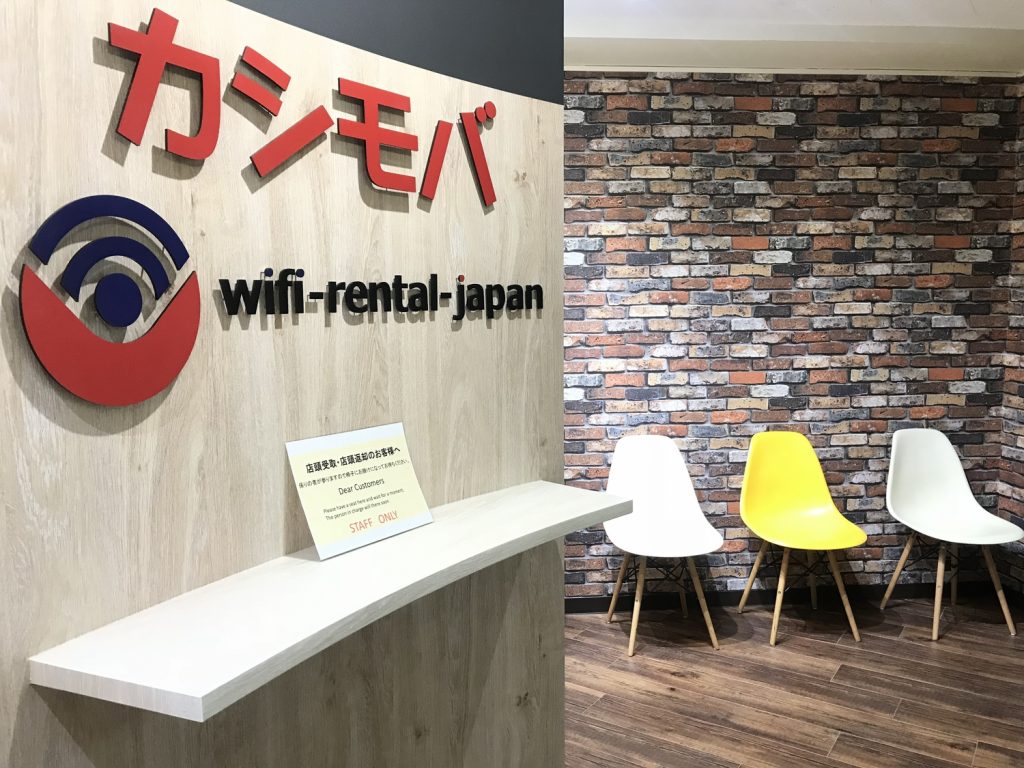 wifi rental japan wishes that all tourists have more comfortable and meaningful travel in Japan.
If you have any inquiries, please feel free to ask us.
CLICK HERE TO BOOK POCKET WIFI
#best pocket wifi rental japan #japan wireless pocket wifi #japan mobile and wifi router rentals #pocket wifi japan review #japan wifi rental airport #best pocket wifi japan 2018 #japan pocket wifi rental narita airport