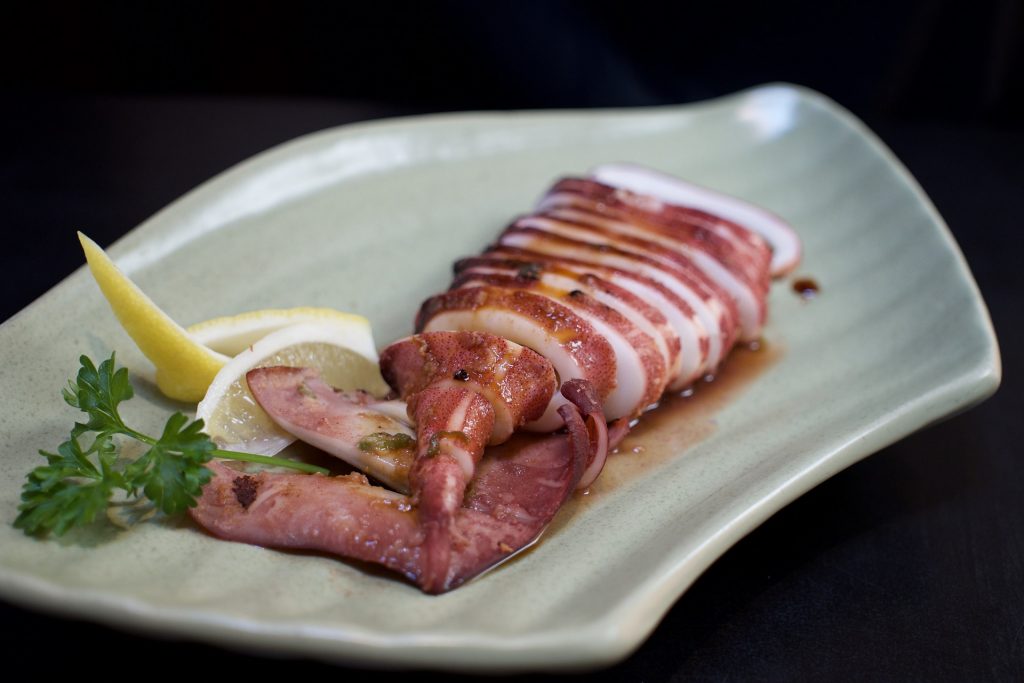 In our previous article, we have looked for Genghis Khan, which means lamb barbecue in Japan, and soup curry. These two are definitely representative foods you can enjoy in Sapporo. However, we haven't even started yet if we are going to start talking about food in Sapporo. I guess it will take more than 3 days if we really wish to do so, though. Probably we will have endless discussion for deciding which one can be number one that represents Sapporo.
As I mentioned in previous article, Sapporo is famous for its fresh ingredients such as seafood, vegetables, and dairy products. A bowl of ramen with a piece of butter, fresh sushi and kaisen-don(rice bowl with sashimi), crab shabushabu, cheesecakes and milk… Every single thing in this area is mouthwatering enough and perfect to satisfy your tongue.
ramen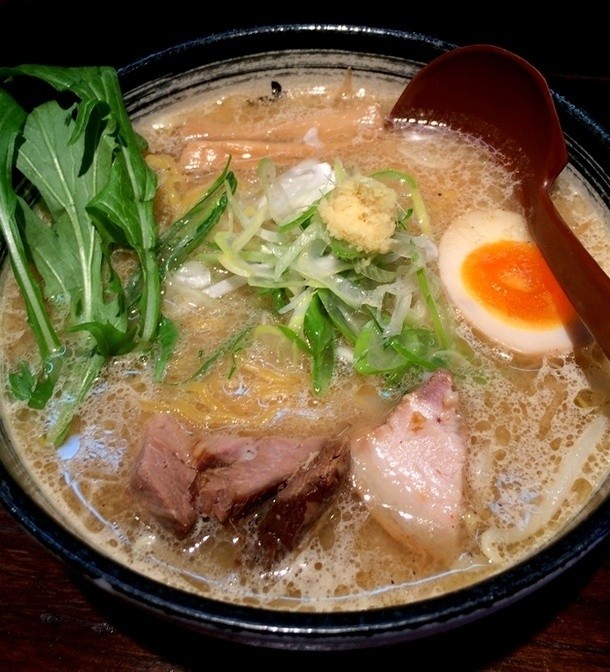 [source : https://hokkaido-labo.com/en/sapporo-ramen-3924]

Many of you will think of an image of snow, cold weather, and winter when hearing the word 'Sapporo'. It is really true if you are visiting Sapporo during winter. You will see a lot of snow taller than you and your whole body will be frozen easily by its freezing weather. In this situation, all you need is ramen! A warm bowl of ramen which will melt your frozen body and heart. Basically ramen is popular and famous anywhere in Japan; however, it is also true that each region has special taste.
When people say 'sapporo ramen', it usually means rich miso ramen. Historically greasy and rich foods were needed for people in Hokkaido area to survive from harsh snowy weather. Sapporo ramen is featured to have sweetcorn, butter, bean sprouts, pork, garlic, and sometimes seafood like scallop and crab. There also are places where make broth by not meat but seafood.
(1) Sapporo Ramen Republic
[source : https://www.sapporostation.com]
Are you looking for a place where different style ramen restaurants gather? Or you are wondering which restaurant you should choose? Visit Sapporo Ramen Republic, which is located on the 10th floor of ESTA building. Sapporo Ramen Republic offers a wide range of Hokkaido style ramen places including miso, shoyu, and shio base with various ingredients. There are 8 restaurants in total only on this floor and each of them boasts different style ramen.
You don't have to worry even if you cannot read Japanese. They prepare a menu with pictures and this will enable you to choose 'looks good' one. The price is not very expensive. One bowl of ramen costs around JPY 1,000-1,500 and you can also add gyoza and beer if you want to. Most of the restaurant also let you to choose which topping to put on your ramen with around JPY100-200 of additional charge. Personally I recommend adding butter corn since corn butter ramen is famous in Sapporo.
(2) Ramen Yokocho
[source : http://www.sapporo.travel/find/foods/ganso-ramen-yokocho]
Do you want to visit a place where has more local atmosphere than Sapporo Ramen Republic but still couldn't decide what to have to fill your belly? Sapporo Ramen Yokocho, which has become a popular tour spot, features 17 ramen restaurants. Similar to Omoide Yokocho, which is a yakitori street in Tokyo, Sapporo Ramen Yokocho also is very narrow so you may have to wait for the person to pass by you when crowded.
Most of ramen restaurants in Sapporo Ramen Yokocho focus on miso base ramen, so if you are looking for something different you'd better visit different place. Each of restaurant is not so spacious so they can accept only 5~10 customers at once. Nearly all places have vending machine for buying menus and some places you will find menu in English version as well. Ordering is not difficult at all. Just buy a ticket from vending machine and hand it to the chef(or staff).
(3) Shingen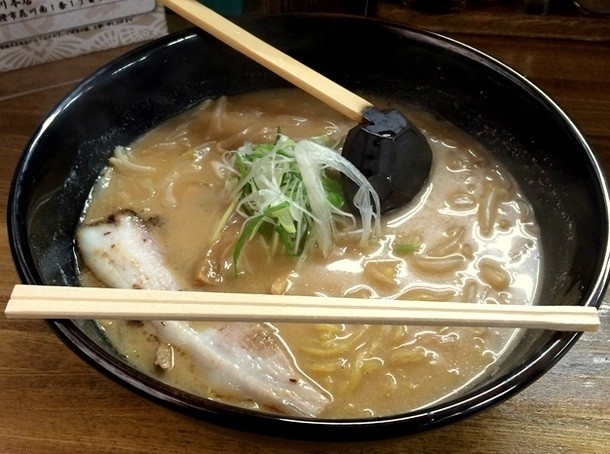 [source : https://hokkaido-labo.com/en/sapporo-ramen-3924]
Do you want to try an original, super greasy and thick-taste miso ramen in sapporo? Shingen is a place where you have been looking for, then. Here is also popular between tourists; however, local Japanese people also enjoy here. One bowl of ramen costs around JPY 700, which is completely cheap compare to ramen in other restaurants. Arguably, I may say this is the price that local Japanese people are willing to pay for having ramen.
Their soup is as creamy as butter and noodle is kind of chewy. Everyday a lot of people lining up in front of the store. There are some jokes about this restaurants as well. You should never look back when you are having ramen in Shingen since people who are waiting for you will look at you with face expression saying 'Hey, eat quickly. I'm waiting. huh?'
seafood
(1) Kani Shogun
[source : http://www.kani-ya.co.jp/shogun/sapporo/]
Crab, crab, crab! Many people expect to enjoy crab dishes in Sapporo. Sapporo is famous for huge and fresh crab and you will be able to see many different types of crabs here. Kani Shogun is a perfect place if you want to have a little bit expensive crab foods. It is hard to say that price here is reasonable, since one menu costs sometimes more than JPY 5,000 for small portion. It is also possible to use course menu which costs JPY 5,000~7,000 per person. They also have more expensive course menu.
A course will provide you different types of crab foods, though it really depends on how much you pay, from tempura to shabushabu. If you don't want course menu, you can also order single menus. For example, if you just want to have a steamed snow crab, you can order this only. However, the price of whole crab varies everyday.
(2) Kani Honke
[source : http://www.kani-honke.jp/en/]
Kani Honke is a similar place with Kani Shogun. Kani Honke also provides various crab dishes and is prepared with course menus. The menus in Kani Honke is quite expensive, as it costs JPY 10,000 per person. If you make a reservation in advance, the restaurant will prepare everything before you arrive there. Having Sapporo Classic Beer, which can be only tasted in Sapporo, with all these kinds of crab dishes is recommended.
It is also possible to order single menus you want to try. Crab sashimi, crab sushi, fried crab, grilled crab, crab tofu, crab shabushabu…. You can enjoy literally everything related to crab. If you pay more, your table will be filled with more dishes. However, it is hard to make a reservation during high season(Snow festival period) so it is better for you to book in advance if you are planning to visit here in winter.
(3) Sapporo Nijo Market
Nijo market is full of seafood, vegetables, dairy products, and fruits. It is just a local market but you can have kaisen don in this awesome place. Kaisen don is a rice bowl topped with various seafood such as fish, scallops, and crabs. The price is not so cheap as one bowl costs more than JPY 3,000 and sometimes it goes up to JPY 5,000 or more. However, you should never miss this great opportunity to taste the freshest seafood in Japan.
It is also possible to try other foods than kaisen don, such as steamed crab and grilled scallops. If your staying place allows you to cook, you can also buy some ingredients and cook whatever you want. You will also be able to buy yubari melon, which is famous for its sweet flavor, if you are there on season.
best pocket wifi rental in japan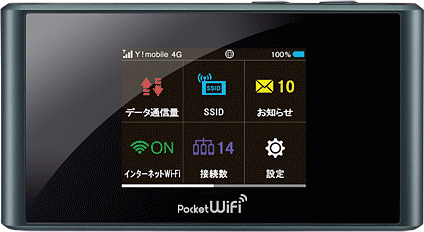 If you want to enjoy things above and make your travel to Japan more abundant, it is necessary to get online all the time. Regardless of its highly-advanced technologies, it is not easy to find free wireless(WiFi) hotspots in Japan. So, what we recommend for tourists who want to stay connected 24/7 and have exciting journey, is to use best pocket wifi in japan.
wifi rental japan is proud of being able to provide competitive price to you. It only costs JPY600/900 per one day. You can enjoy unlimited data wherever in Japan at any time with reasonable price. This pocket wifi rental in japan let you pick up wifi routers at airport. Enjoy japan with wireless pocket wifi.
*Advance mode/high speed mode only
*If you use more than 10GB within 3 days, speed limit will be applied to avoid congestion.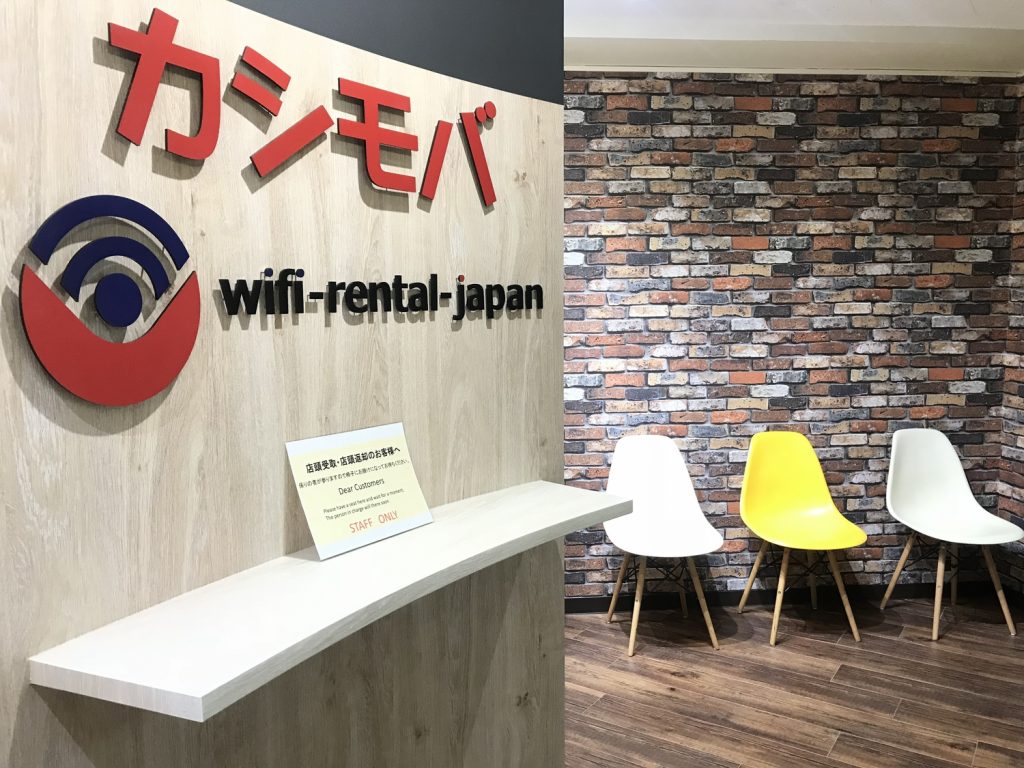 #best pocket wifi rental japan #japan wireless pocket wifi #japan mobile and wifi router rentals #pocket wifi japan review #japan wifi rental airport #best pocket wifi japan 2018 #japan pocket wifi rental narita airport
wifi rental japan wishes that all tourists have more comfortable and meaningful travel in Japan.
If you have any inquiries, please feel free to ask us.
CLICK HERE TO BOOK POCKET WIFI
#best pocket wifi rental japan #japan wireless pocket wifi #japan mobile and wifi router rentals #pocket wifi japan review #japan wifi rental airport #best pocket wifi japan 2018 #japan pocket wifi rental narita airport