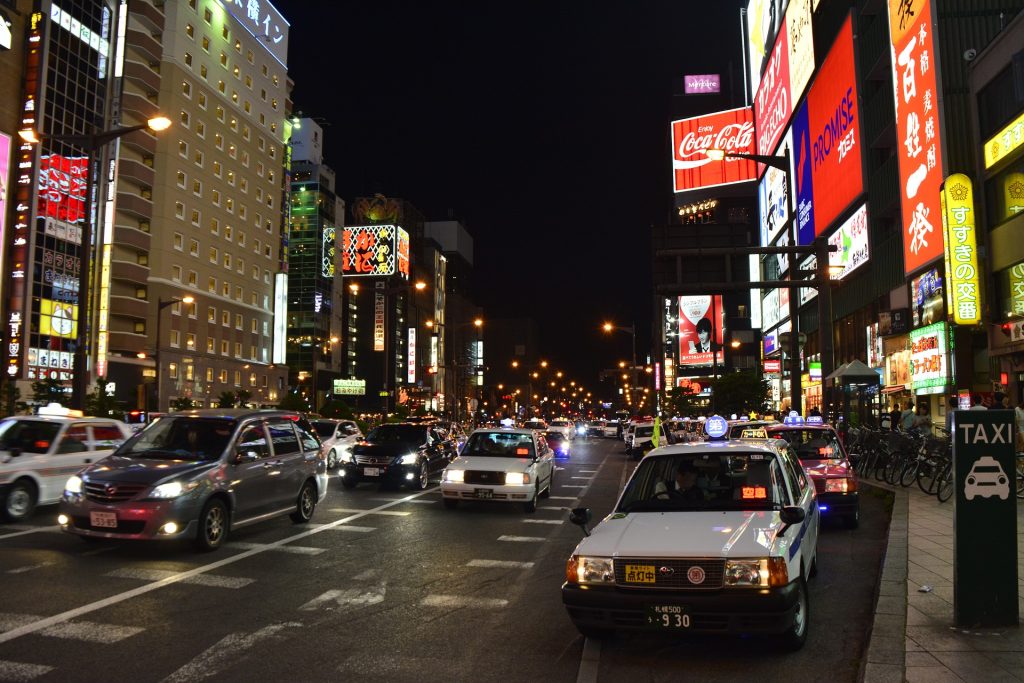 Sapporo, this amazing city full of mouthwatering eats, also provides a lot of attractions that tourists can enjoy. You can enjoy its gorgeous landscapes and nature as well as local festivals such as snow matsuri. If you are visiting Sapporo during winter time, it is a perfect period for enjoying snow and winter sports. There will be a lot of events which are held in downtown Sapporo during winter time, such as small snowboard competition and display of ice sculptures.
This is not everything about Sapporo. If you are a person who gets energy from quiet and calm atmosphere rather than from vigorous and active places, you can enjoy peaceful village of this northern city in Japan. If you are a winter sport lover, there are many places just a bit away from Sapporo where you can go skiing or snowboarding. Whatever your favorite travel attraction is, Sapporo will never disappoint you.

sapporo snow festival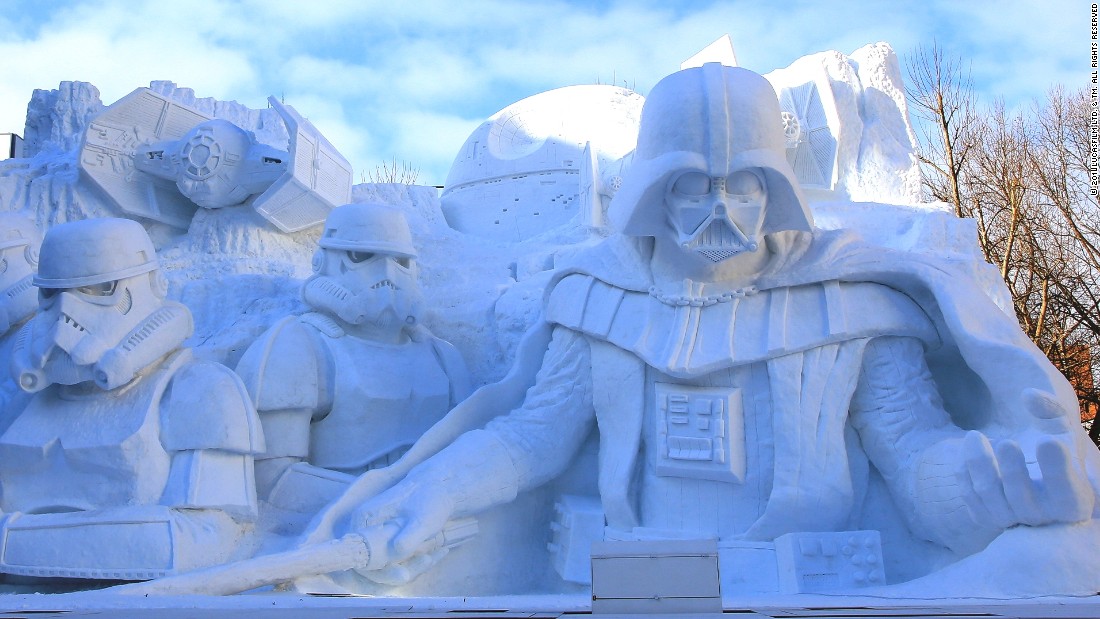 [source : https://edition.cnn.com/travel/gallery]
Sapporo snow festival, which can be also called as yuki matsuri in Japanese, is an event which is held every year. Annually it is held around a week, and millions of people visit Sapporo during this period to see and enjoy snow festival. There is no entrance fee required and you will see a lot of street vendor various foods and drinks. It is also good to have one which can warm your body since winter in Sapporo is freezing cold!
A lot of snow statues and ice sculptures are displayed during festival week and I bet you will be surprised by its gigantic size and elaborate features. As you can see from the picture above, sometimes they collaborate with world-famous movies like star wars. I actually visited there while it was being exhibited and there were light show with star wars snow statues with short story and music. World-famous people like some politicians and pop stars are also featured as a snow statue.
visit cheese factory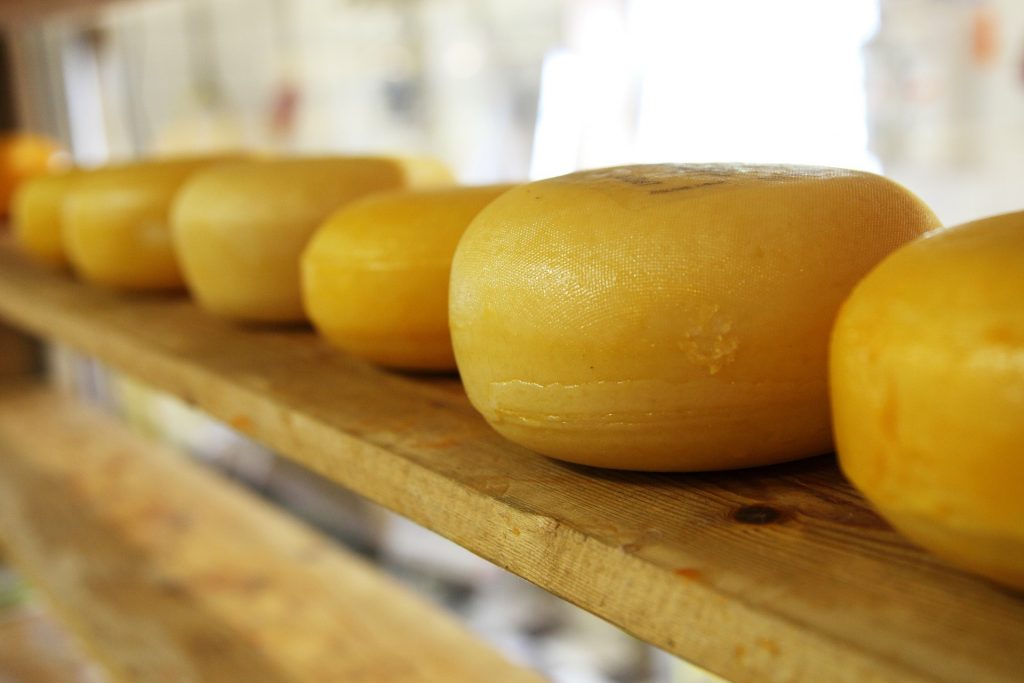 In Japan, Hokkaido milk is considered to be fresh and tasty. Yes, and actually, it is true. Most of people know cheese can be made from milk. Using fresh milk is needed to make good cheese which has a deeper savor. As Sapporo is famous for any types of dairy products including milk, cheese, ice cream, and butter, desserts and products related to cheese and milk are popular. Many tourists buy cheesecakes and bread with cream for souvenir, though this fresh product will expire soon.
Did you also know that there are places in Sapporo where you can really experience making cheese? If you have enough time for traveling around Sapporo or have plans to rent a car at least for a day, you can visit cheese factories as well. You will be able to participate in cheese making process and some places will also provide classes for making foods like pizza and ice cream.
Furano Cheese Factory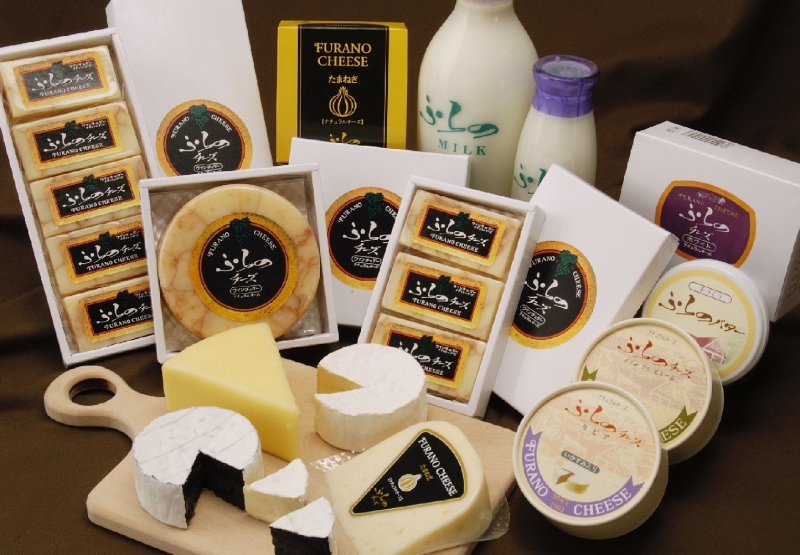 [source : http://www.furanotourism.com/sp/en/spot_D.php?id=69]
If you hotel or guesthouse is located in downtown Sapporo, you may have to spend a lot of time to get to Furano cheese factory. If you wish to use public transportation, it will take more than 4 hours to get there. However, it takes only 2 hours by car so it is good to visit here if you have plans to rent a car. Admission fee is free; however, you have to pay around JPY 1,000 if you want to experience making butter, ice cream, cheese, or bread. In addition to this, the time for experiencing is already scheduled so you must make a reservation in advance.
It is said that Furano cheese factory uses best ingredients from Furano area and that's why they can produce rich flavor cheese. If you don't enough have time to experience making cheese, it is also fine to just buy cheese from there. There also is pizza factory so you can also try making pizza topped with Furano cheese. Here is absolutely a perfect place for cheese lovers.
visit otaru
[source : https://fastjapan.com/en/p110897]
Otaru is a small port city in Hokkaido, around an hour away from downtown Sapporo by train. Otaru is famous for its canal and historical places. In previous article, I also mentioned about music box museum where you can see many different types of music boxes in Otaru. There also are a lot of cafes and shops lined up along with canal so you will be able to enjoy a peaceful moment in this quiet village.
There are a lot of museums located in Otaru, such as Bank of Japan Museum, Otaru Museum, Venetian Museum of Art, and Music Box Museum. (Music box museum is more likely to be a shop, though.) However, here is also famous for comic book "Mr. Sushi King" since Otaru was a background of this manga. If you are not in rust, I recommend that spending at least one day in this beautiful village doing nothing special, but just enjoying its atmosphere and having fresh sushi.
ski resorts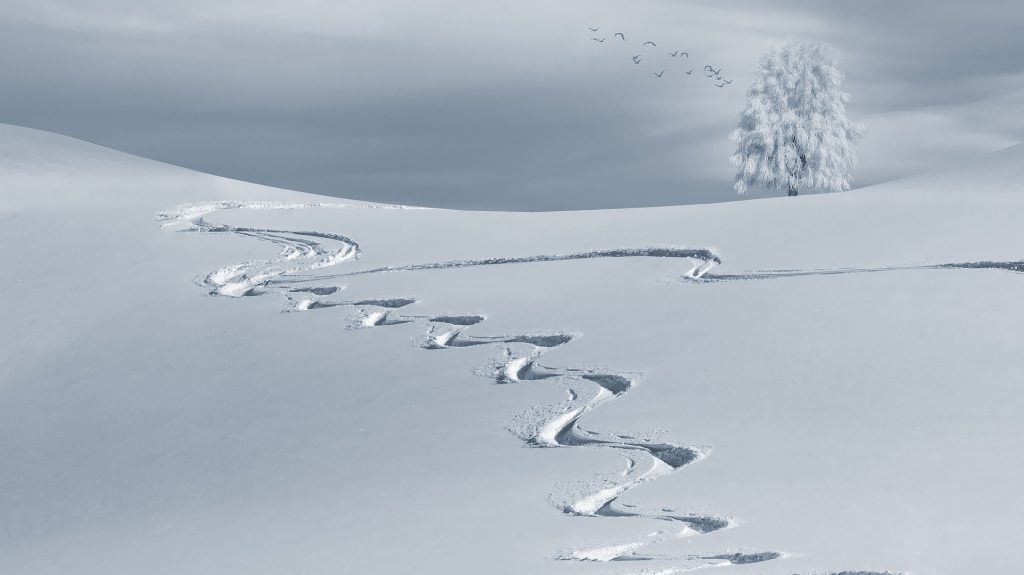 In Shin-Chitose airport, you can see many people having sports equipment like skis and snowboards. It means there are a lot of places where you can play winter sports. There are several ski resorts where you can enjoy winter sports. Most places provide beginner and advanced courses so anybody from any ski level can enjoy. However, the resorts are usually not very close to downtown Sapporo since a place for ski requires huge space.
(1) Furano Ski Resort
[source : http://www.snowfurano.com/resort.htm]
Furano is a place where is famous for heavy snow fall. Siberian wind is added to this weather, it makes Furano's condition perfect to operate ski and snowboard resorts. Full day ticket costs JPY 5,700, JPY 5,100 for half day ticket, and JPY 2,000 for night ticket. Since it is located in Furano, you may use rental car or buses get to here from Shin Chitose airport. You will be able to see a lot of people with sports equipment lining up to take a bus going to Furano resort.
There are two types of ski slopes in Furano. The one called Furano zone offers long ski slopes and Kitanomine zones various ski slopes. If you are staying at a hotel near Furano resort, hotel will provide bus between hotel and ski resort.
(2) Sapporo Kokusai Ski Resort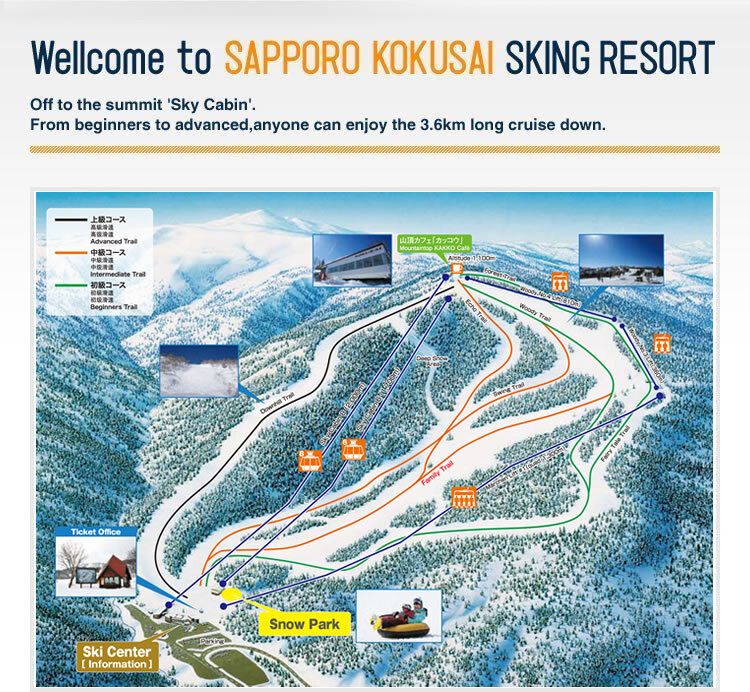 [source : https://www.snow-forecast.com/resorts]
Located an hour away from downtown Sapporo, Sapporo Kokusai ski resort also provides a ski and snowboard place for travelers. The price for one day pass is JPY 4,500 for peak season and it becomes cheaper upon which season you are visiting. the interesting point of Sapporo Kokusai Ski Resort is that you can enjoy both ski and hot spring. Enjoy skiing, and warm you frozen body with Japanese hot spring.
If you don't want to bring heavy sport equipment from your home, you can use rental shop located in Sapporo kokusai ski resort. There is a bus going to Sapporo Kokusai Ski Resort from downtown Sapporo so you can use this to get to the resort.
best pocket wifi rental in japan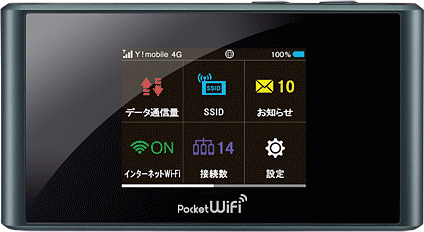 If you want to enjoy things above and make your travel to Japan more abundant, it is necessary to get online all the time. Regardless of its highly-advanced technologies, it is not easy to find free wireless(WiFi) hotspots in Japan. So, what we recommend for tourists who want to stay connected 24/7 and have exciting journey, is to use best pocket wifi in japan.
wifi rental japan is proud of being able to provide competitive price to you. It only costs JPY600/900 per one day. You can enjoy unlimited data wherever in Japan at any time with reasonable price. This pocket wifi rental in japan let you pick up wifi routers at airport. Enjoy japan with wireless pocket wifi.
*Advance mode/high speed mode only
*If you use more than 10GB within 3 days, speed limit will be applied to avoid congestion.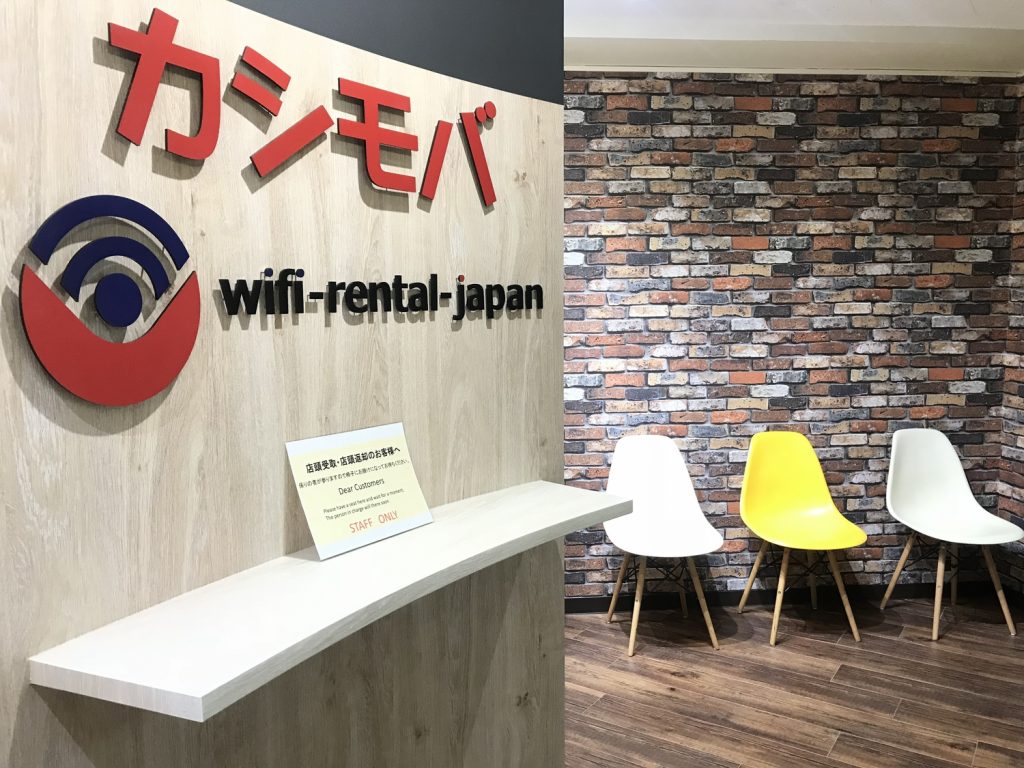 wifi rental japan wishes that all tourists have more comfortable and meaningful travel in Japan.
If you have any inquiries, please feel free to ask us.
CLICK HERE TO BOOK POCKET WIFI
#best pocket wifi rental japan #japan wireless pocket wifi #japan mobile and wifi router rentals #pocket wifi japan review #japan wifi rental airport #best pocket wifi japan 2018 #japan pocket wifi rental narita airport