[source : https://visitjapan2019.com/venues/interest/oita/oita-city-guide/]
Calm down. There is nothing burning in this picture. As I mentioned in my previous article, Beppu, which is located in Oita, is famous for hot spring. Having hot spring in a town naturally means there exists a source which makes hot water. This hot water makes a steam all over this town and that's why now we can see a picture like this. In this article, we will look for famous hot spring that many tourists visit every year.
Visit Hells
[source : https://www.shoreexcursions.asia]
There are 7 hell hot springs only in Beppu. If you wish to look around all 7 hells the entrance fee becomes JPY 2,000 per person. It costs JPY 400 if you visit only one hell. The most famous hell is the one called 'Kamado' and some tourists who do not have enough time to spend in Beppu choose to visit Kamado only.

(1) Kamado Jigoku
[source : https://commons.wikimedia.org]
The reason why here is called as 'hell'(Jigoku) is because of extremely hot temperature of its water. The color of water is also different from the original one, which is usually thought to be transparent, since clay of the rocks melted by the heat. Kamado hell itself is divided into 7 places; however, it is not very big so it won't take a lot of time to look around all places.
There are things that may attract your eyes other than hot spring while traveling Kamado Jigoku. As you can find out from its name, which is hell, there are statues of Japanese goblins. Entering hot spring is strictly forbidden because it can cause you a serious injury or may lead to death. You will be able to find a place where you can have some snacks during your journey in Kamado hell. The small store sells Japanese soda and steamed eggs. You may try both of them.
(2) Shiraike Jigoku
[Source is written on the photo.]
Shiraike Jigoku is the hell which is located near to the bus stop. This hell is very mysterious because the water is colored with white and blue. It is said that the water itself is transparent; however, it changes its color once it comes into pond due to temperature and pressure issue. You can also see a traditional Japanese style garden with Japanese house. This milky colored water makes pretty much warm atmosphere. There also is a small aquarium in Shiraike Jigoku. This aquarium uses the heat from hot spring to raise some types of tropical fish.
(3) Oniyama Jigoku
Oniyama Jigoku is also called as 'crocodile hell'. The reason is simple. You can see a lot of crocodiles in Oniyama Jigoku. If you want to look back into a history it goes back to 1923. In 1923, Japan started raise crocodiles by using the steam of hot spring. Now there are 70 crocodiles in this place and there are also scheduled times when you can see feeding crocodiles.
(4) Oniishibozu Jigoku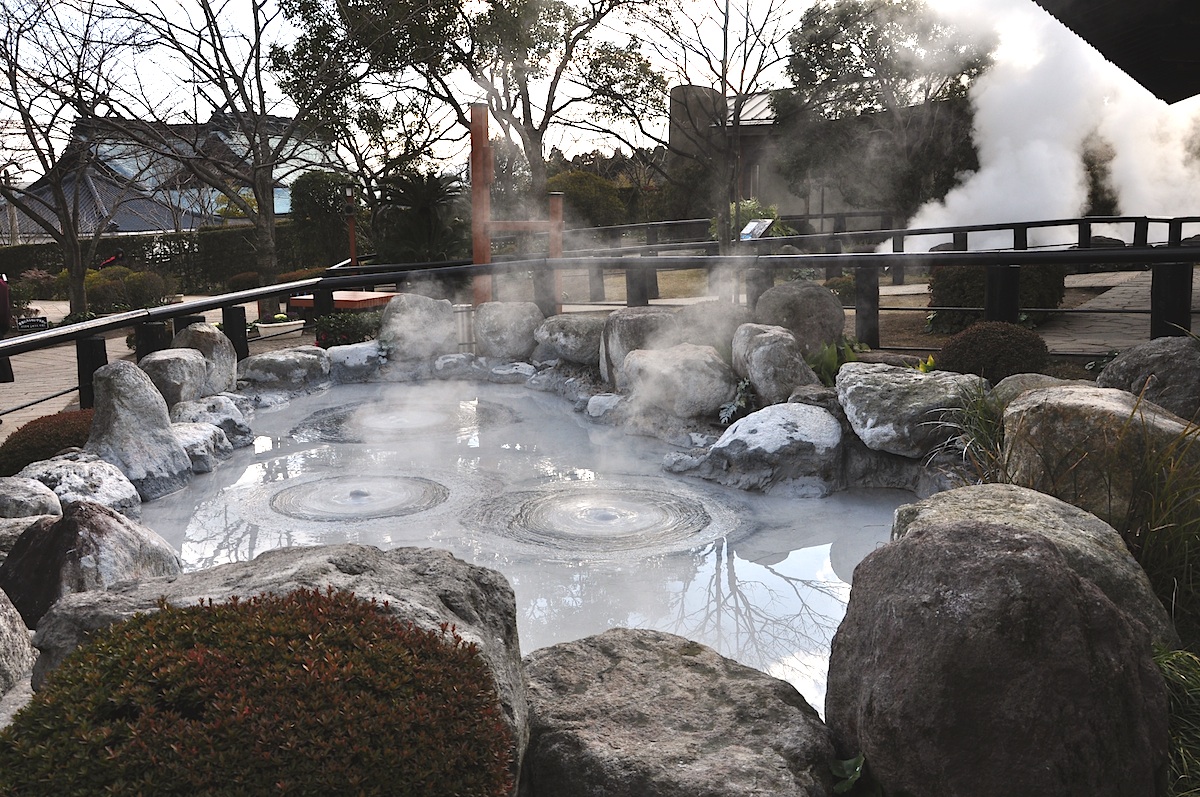 [source : https://edition.cnn.com/travel/article/japan-beppu-springs]
In Oniishibozu Jigoku, which means monk's bald head, you will be able to see a mud boiling with circle shape. And this is why here is called as monk's bald head as well. Oniishibozu Jigoku has very long history, since it was introduced as popular tour spot during Meiji period. Japan closed this place in late 1950s; however, it was opened to public in 2002 again.
(5) Umi Jigoku
[source : http://english.beppu-navi.jp/item/193]
The water of Umi Jigoku features cobalt blue color. Despite its beautiful color, the temperature of this water goes up to 98 degrees. Formed 1200 years ago, it also has a long history as well. In Umi Jigoku, you can see tropical trees and plants which are raised by using the steam and heat of water.
(6) Chinoike Jigoku
'Chi' means 'blood' in English. As you can check out from the picture, Chinoke Jigoku means the hell of blood. Don't worry. Nothing is real blood in this place. Some chemical reactions make the color of water become 'red'. They also sell a cream which is good for skin diseases.
(7) Tatsumaki Jigoku
[source : https://ja.m.wikipedia.org]
More than 150 degree water is being spewed in Tatsumaki Jigoku. In every 30-40 minutes, the hot water is being spewed for about 6 minutes. If you have enough time it is also good to spend some time in this place since there is a garden with beautiful flowers.
best pocket wifi rental in japan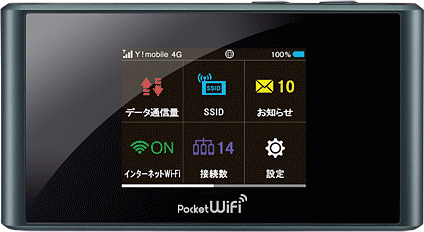 If you want to enjoy things above and make your travel to Japan more abundant, it is necessary to get online all the time. Regardless of its highly-advanced technologies, it is not easy to find free wireless(WiFi) hotspots in Japan. So, what we recommend for tourists who want to stay connected 24/7 and have exciting journey, is to use best pocket wifi in japan.
wifi rental japan is proud of being able to provide competitive price to you. It only costs JPY600/900 per one day. You can enjoy unlimited data wherever in Japan at any time with reasonable price. This pocket wifi rental in japan let you pick up wifi routers at airport. Enjoy japan with wireless pocket wifi.
*Advance mode/high speed mode only
*If you use more than 10GB within 3 days, speed limit will be applied to avoid congestion.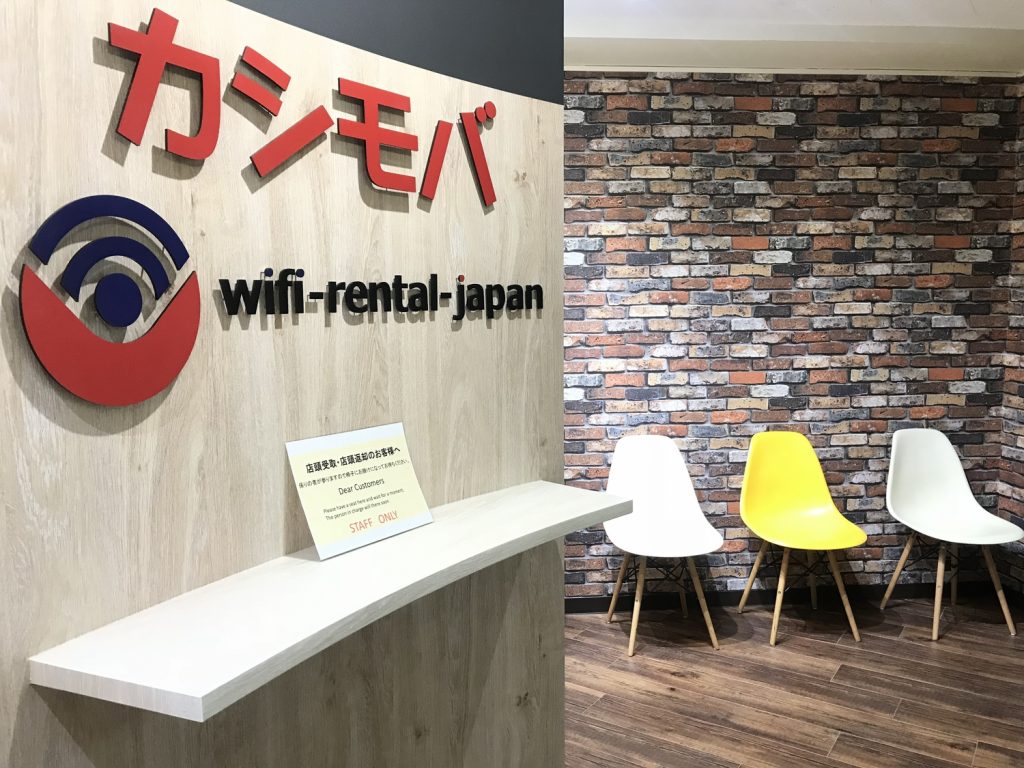 wifi rental japan wishes that all tourists have more comfortable and meaningful travel in Japan.
If you have any inquiries, please feel free to ask us.
CLICK HERE TO BOOK POCKET WIFI
#best pocket wifi rental japan #japan wireless pocket wifi #japan mobile and wifi router rentals #pocket wifi japan review #japan wifi rental airport #best pocket wifi japan 2018 #japan pocket wifi rental narita airport #best pocket wifi japan 2019
Best pocket wifi japan 2019, best pocket wifi rental in japan, japan mobile and wifi router rentals, japan pocket wifi rental, japan pocket wifi rental airport, japan wireless pocket wifi, pocket wifi japan review, japan wifi rental airport, best pocket wifi japan 2018, pocket wifi japan, pocket wifi rental japan, wifi router japan, wifi router rental japan, portable wifi japan, portable wifi router rental japan #best pocket wifi japan 2019