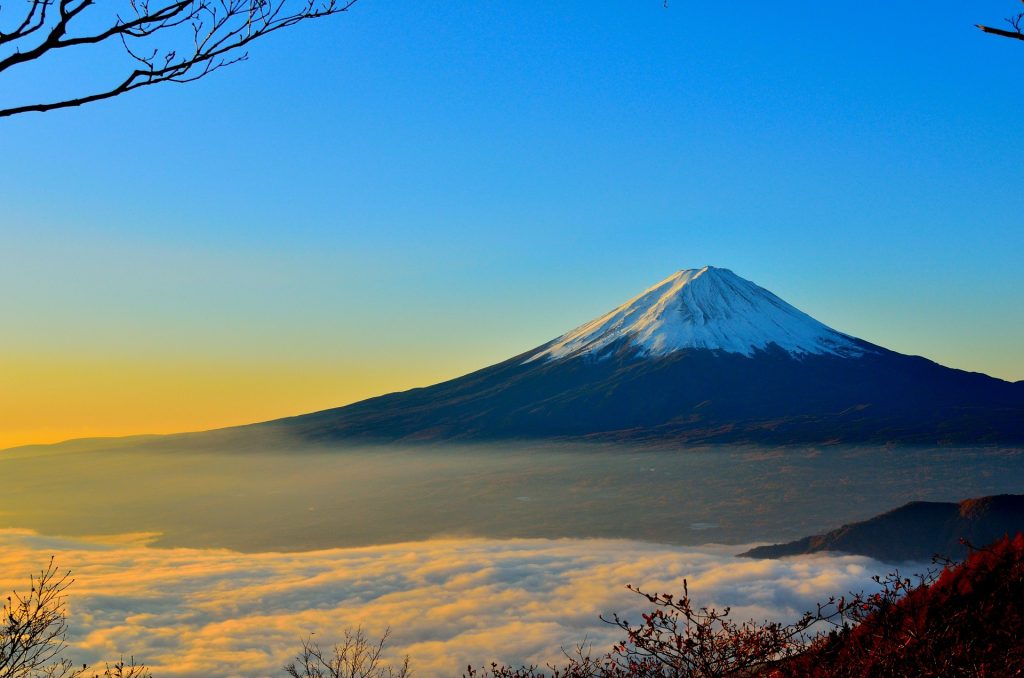 Mount Fuji is the highest mountain in Japan, which goes up more than 12,000 ft. It is a dormant volcano and it is said that last eruption happened in 1707. Historically Mount Fuji has given a lot of meaning to Japanese people and that's why we can find Mount Fuji somewhere in the most of old Japanese paintings. However, if the main background of paining is Tokyo, it might be not really impossible for painters to see Mount Fuji when drawing pictures. Mount Fuji is located in about 100 kilometers from Tokyo so that we can see it in Tokyo on a clear day.

If you love outdoor activities, climbing Mount Fuji can be one of attractions you may enjoy during your trip to Japan. However, it is not possible to go there anytime in a year even if you want to climb Mount Fuji. As explained above, Mount Fuji is a dormant volcano and it means it can be very dangerous at the same time. Therefore, climbing Mount Fuji is only permitted during summer when trails are open; which is from early July to early September.
Trails
[source : http://www.fujisan-climb.jp/en/season/index.html]
There are four trails in Mount Fuji, which are Yoshida Trail, Subashiri Trail, Gotemba Trail, and Fujinomiya Trail, and every single one is connected to the summit of the Mountain. You can simply distinguish each route by color as well.  The official website of Mount Fuji recommends climbers that trying to remember the color of tral and take care to not follow trails of any other colors by mistake.
Yoshida Trail, which is yellow-colored trail, is the one climbed by more than 170,000 people. This can be considered as a main route where you can find a lot of shops and public washrooms. There are 3 first-aid centers on 5th, 7th, and 8th station while Subashiri Trail and Gotemba Trail do not have first aid centers. Lead time for ascent and descent is also differs by its course so you can choose your preferred one after considering your body condition.
regulations and rules

Since it can be very dangerous to climb Mount Fuji, you must follow their climbing regulations and rules. Besides, keeping their rules and regulations is very important for protecting nature as well. As Mount Fuji is designated as a part of National Park and a Special Place of Scenic Beauty and Historic Site, behaviors such as disturbing animals and plants or removing lava from the area are strongly prohibited. In addition, you cannot pitch a tent, make a fire, release pets, sow or plant seeds. Please keep in mind that nature is not our own but we need to inherit beautiful nature to our future generations. Behaviors such as leaving garbage on Mount Fuji or taking away any plants.
Can I just go personally?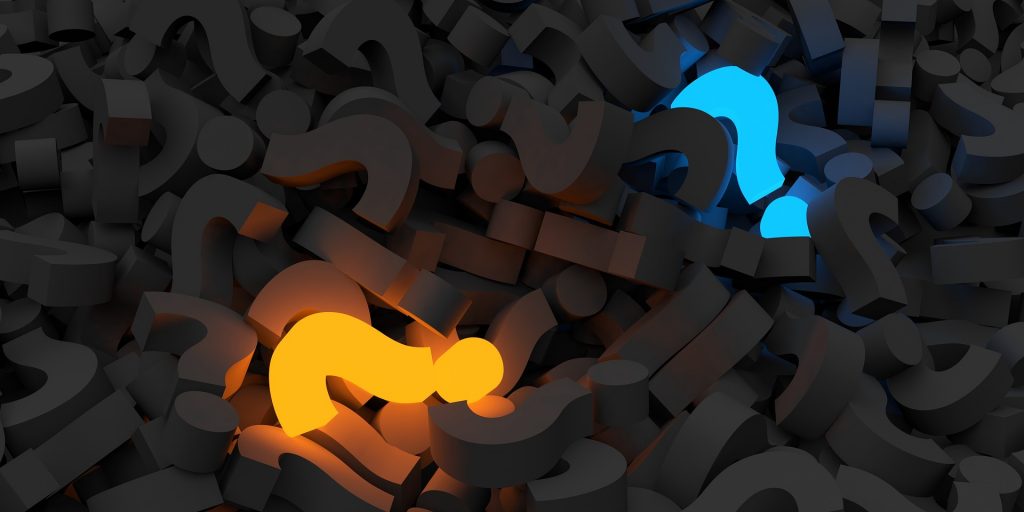 Yes, you can. However, the entire trip usually takes two days so using tour company is recommended. Technically hiking itself is not difficult and you can just follow massive people going to same way. It will lead you to the summit of mountain. However, hiring guide or using tour company is highly recommended if you are not an experienced hiker. We also need to think about unexpected emergency. Though the way is not really steep, some points are very rocky. Preventing ourselves from any types of danger is always most important.
best pocket wifi rental in japan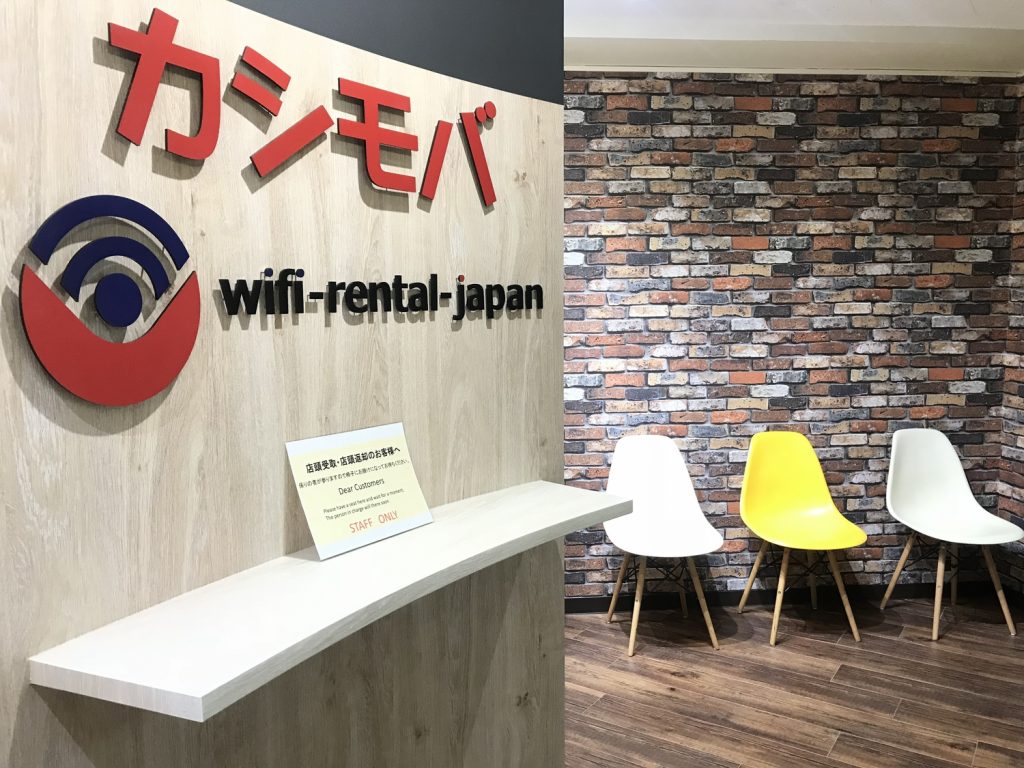 If you want to enjoy things above and make your travel to Japan more abundant, it is necessary to get online all the time. Regardless of its highly-advanced technologies, it is not easy to find free wireless(WiFi) hotspots in Japan. So, what we recommend for tourists who want to stay connected 24/7 and have exciting journey, is to use best pocket wifi in japan.
wifi rental japan is proud of being able to provide competitive price to you. It only costs JPY600/900 per one day. You can enjoy unlimited data wherever in Japan at any time with reasonable price. This pocket wifi rental in japan let you pick up wifi routers at airport. Enjoy japan with wireless pocket wifi.
*Advance mode/high speed mode only
*If you use more than 10GB within 3 days, speed limit will be applied to avoid congestion.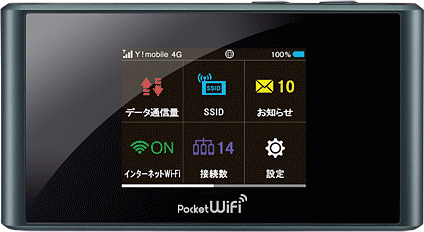 wifi rental japan wishes that all tourists have more comfortable and meaningful travel in Japan.
If you have any inquiries, please feel free to ask us.
CLICK HERE TO BOOK POCKET WIFI
#best pocket wifi rental japan #japan wireless pocket wifi #japan mobile and wifi router rentals #pocket wifi japan review #japan wifi rental airport #best pocket wifi japan 2018 #japan pocket wifi rental narita airport #best pocket wifi japan 2019
Best pocket wifi japan 2019, best pocket wifi rental in japan, japan mobile and wifi router rentals, japan pocket wifi rental, japan pocket wifi rental airport, japan wireless pocket wifi, pocket wifi japan review, japan wifi rental airport, best pocket wifi japan 2018, pocket wifi japan, pocket wifi rental japan, wifi router japan, wifi router rental japan, portable wifi japan, portable wifi router rental japan, best pocket wifi japan 2019