To Customers Who Pick Up Routers at Airport
We will send pocket WiFi to post office or designated delivery counter at your selected airport
You can use pocket WiFi immediately after you arrive in Japan.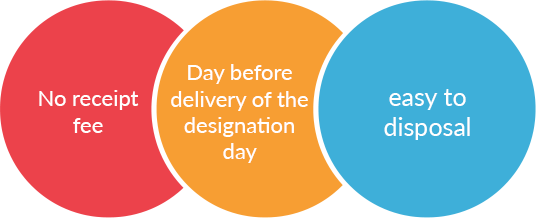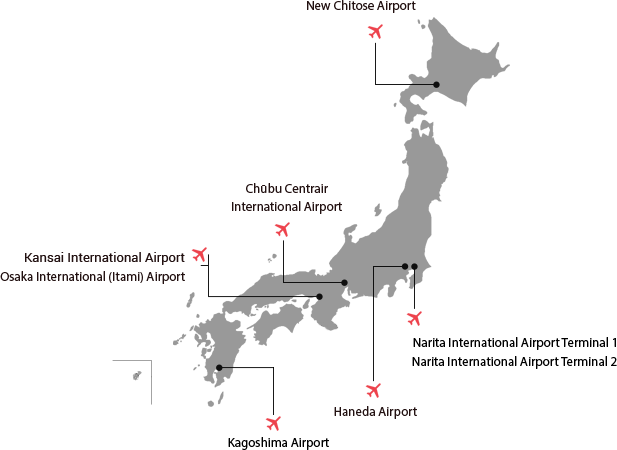 How to Pick-up
Please pick up pocket WiFi at post office or designated delivery counter.
【Post office】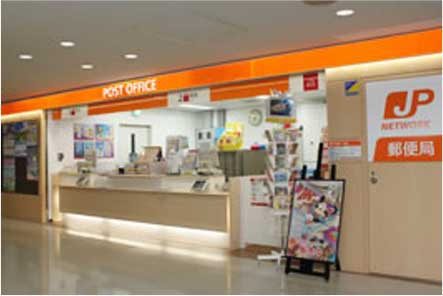 Followings are required for pick-up.
Identification card (passport · driver's license etc)
Tracking Number (We will let you know tracking number by email after shipment.)
※ CAUTION ※
Please be aware of business hours.
When applying, be sure to write "flight number" and "arrival time" (Example: JL123/13:00)
Please order at least 2 days before your pick-up date.
【QL liner counter】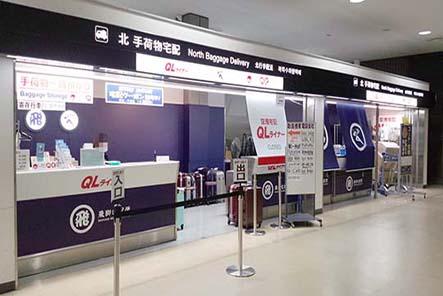 【JAL ABC Counter】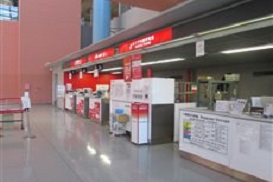 How to Return
Please drop pocket WiFi in any post box in Japan before you leave. There are post boxes inside airport so you can use pocket WiFi until the last minute in Japan.

Advantages of Using wifi-rental-japan
We deliver pocket WiFi to your preferred location.

You can use high-speed 4G data anywhere, anytime in Japan.

It is easy to pick-up and return.

You can use unlimited data with only JPY600/day.

You can connect up to 14 devices to one pocket WiFi.
List of Post Office and Delivery Counters at Airport
Airport Name
Address
Business hours
Narita International Airport

post office

Terminal 1

〒282-8799 Chiba Prefecture, Narita, Sanrizuka, Goryobokujo 1-1, 4F

8:30~20:00
[open all year round]Map

Terminal 2

〒282-8799 Chiba Prefecture, Narita, Furugome 1-1, 3F

8:30~20:00
[open all year round] Map

Haneda Airport

Post office

Haneda Airport Post Office

〒144-0041 Tokyo, Ota-ku 3-3-2, Haneda Airport Terminal 1, 1F
Haneda Airport Post Office

9:00~17:00
[Saturdays-and-Sundays public holiday closed]Map

Kansai International Airport
Osaka International (Itami) Airport
Chūbu Centrair International Airport
New Chitose Airport
Kagoshima Airport

Post office

Kagoshima Airport Post Office

〒899-6404 Kagoshima Prefecture, Kirishima, Mizobechofumoto 822

9:00~16:00
[Saturdays-and-Sundays public holiday closed]Map