Get it at the airport that you are landing on.
You can pick up your Wifi router at the airport you have selected, and just return it from any post box in Japan.

Usable anywhere
No.1 popularity! It has reliable electric wave area and has the most connection.

Easy to use
You will be able to use the internet by simply turning on the power button and entering the password.
Learn more About us

What is a Mobile Wifi Router?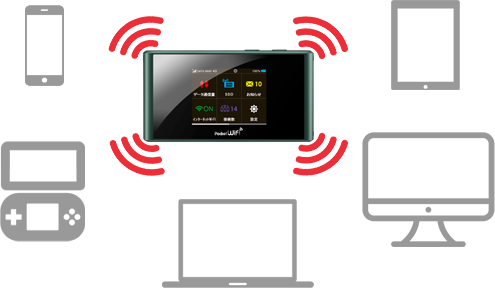 It is a device that enables you to use the Internet with smartphones, tablets, and etc. by connecting to the local cell phone line.
It is a compact communication device that can be carried anywhere. With one Wifi router, you can connect up to 14 devices (personal computers, tablets, smartphones, and etc.) at the same time. You can use the internet as usual without paying expensive communication fees.
Easy to use! You only need to turn on the power and enter the password.

Your Wifi router is ready to use, so just turn on the power and enter the password of the Wifi router to your device (smartphone, PC, and etc.) There is no need for you to charge the Wifi router when you use if for your first time! We will send the Wifi router with full battery. Please read the guide to know about the rental. Please click below for more information about the Wifi router.
Click to know more

There are 3 ways to connect to the Internet in Japan

Prepaid SIM
A Prepaid SIM is a SIM that has a chosen amount of usage and a chosen amount of period.

International Roaming
International roaming is when you connect to a mobile network of a different country with the phone you are using in your country.

Free Wi-Fi Spot
Places such as hotels and cafes have free Wi-Fi spots. It allows you to use free public wireless LAN.
The process for use is very simple.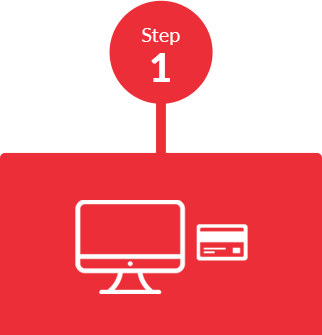 Please apply by the Internet by 5:00PM (Japan time), 2 days before your pick up date.We accept payments from PayPal or credit card.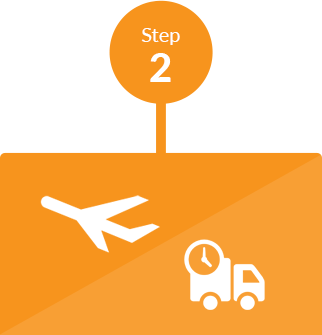 Pick up the rental item at the post office or the delivery counter that you have chosen as your pick up place.
※Please be aware of the business hours of the post office and the delivery counter.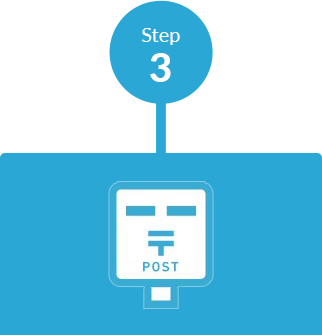 Put all the rental items in the envelope that we have sent together and drop it in the post box anywhere in Japan for returning.
Click to know more