[source : http://jpninfo.com/tw/72821]]
If you are interested in traditional aspects of Japan it's a must to visit Asakusa. Visiting sensoji, which is an ancient Buddhist temple, will give you an experience of feeling old Japan. It is also good place to see modern Japan since there is a world's second tallest structure located near Sensoji. Going up to the top floor of Tokyo Sky Tree, you will be able to see how developed and advanced Japan is. In this article, we will look for attractions in Japan in terms of traditional and modern Japan.
traditional japan
(1) Visit Sensoji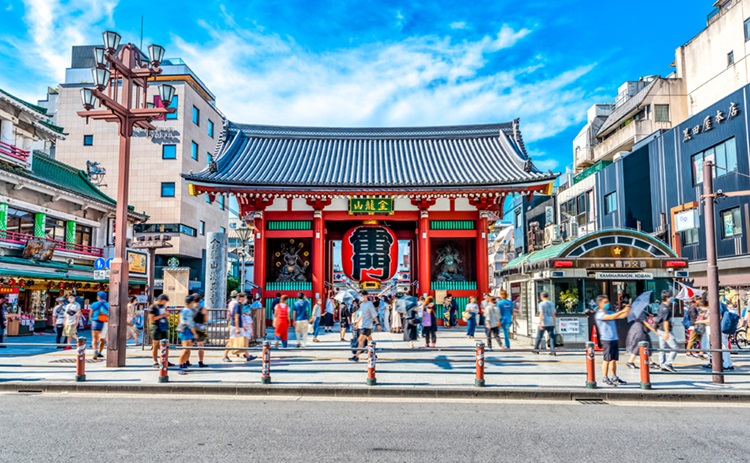 [source : https://www.mystays.com/en-us]
Sensoji is the oldest temple in Tokyo and everyday a lot of tourists visit here. This temple is known for bringing good luck, relationship, and hapiness, though it is a superstition. On the way to sensoji from Kaminarimon, you will meet many shops lining up and selling various items from snacks to souvenirs.(nakamise dori) If you are looking for a traditional and cheap souvenirs, here is the perfect place.
If you get close to temple, you will smell something. Something similar to ash or smoked smell… yes, some of you may not like it like me, but this smell is said to bring luck to you. Whatever your worries are, even if it's related to your study, love, health, or family, Japanese people believe it will bring you a good result. You can also buy mikuji, which is Japanese traditional fortune teller, only with JPY 100. If your paper says you will have a bad year, don't worry, there is a place where you can tie it and you will be able to leave your bad luck there.
(2) Try Yukata(Kimono)
[source : http://www.deepjapan.org/a/3428]
When you arrive at asakusa station and entered kaminarimon, you will see a lot of people walking and taking pictures with kimono(or yukata), which is Japanese traditional clothes. First, let me explain what is the difference between kimono and yukata. You can simply divide these two by weather. Yukata is made by cotton fabric while kimono is made by silk fabric. There will not be many process to go through if you wear yukata but kimono is usually hard to wear. Therefor, yukata is thought to be worn during summer season.
In Asakusa, you can find many places where you can rent kimono for few hours. Since Asakusa is famous tour spot, some places have staff who can speak English as well. There are shops where you can only rent kimono, but there are also places where offer rental and photo shoot as well. The fees for renting kimono usually costs JPY 3,000 for all day. Outdoor photo option will cost more like JPY 10,000 per person. You must return rental items before shop closes but be sure to go there early since you will not have a lot of options if you arrive there late.
modern japan
(1) Hanayashiki amusement park
[source : https://matcha-jp.com/en/1016]
I was hesitating to put this amusement park to traditional Japan or modern Japan, but I decided to classify it as modern Japan. Different from other 'developed' amusement parks in Japan, you should not expect extremes in Hanayashiki amusement park. Operated from 1853, here is considered to be the oldest amusement park in Japan.
Admission fee is JPY 1,000 for adults and JPY 500 for children until elementary students. They have a free ride pass which costs JPY 2,300 but you still have to pay for admission fee even if you buy free ride pass. Once you entered the amusement park, some of you will be disappointed because of its size. Yes, here is very small. It looks like they tried their best to put as many attractions as possible into this tiny space. There are some attractions that will make you scared not by speed or height, but by its age.
(2) Visit Sky Tree
[source : http://www.tokyo-skytree.jp/en/]
Tokyo Skytree is the tallest tower in the world but the second tallest structure in the world after Burj Khalifa.  The tower plays a role as television and radio broadcast site for Kanto area as well as popular tour spot for tourists. It costs JPY 2,060 to go up to the sky deck and you can enjoy scenery of Tokyo skyscrapers. You will be able to enjoy night views if you go there after sunset.
There also is a planetarium on the 7th floor of Tokyo Sky Tree. It costs JPY 1,100 for adults and JPY 500 for children. Similar to other planetarium theaters, they also offer several themes and you can choose which one you would like to watch. However, the theme of movie varies by time so you'd better check out schedule before visiting there.
best pocket wifi rental in japan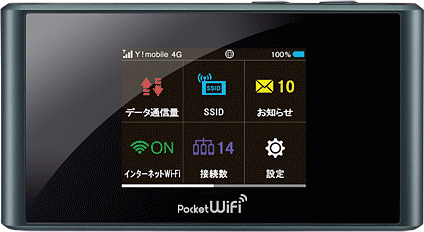 If you want to enjoy things above and make your travel to Japan more abundant, it is necessary to get online all the time. Regardless of its highly-advanced technologies, it is not easy to find free wireless(WiFi) hotspots in Japan. So, what we recommend for tourists who want to stay connected 24/7 and have exciting journey, is to use best pocket wifi in japan.
wifi rental japan is proud of being able to provide competitive price to you. It only costs JPY600(USD4~5) per one day. You can enjoy unlimited data wherever in Japan at any time with reasonable price. This pocket wifi rental in japan let you pick up wifi routers at airport. Enjoy japan with wireless pocket wifi.
*Advance mode only
*If you use more than 10GB within 3 days, speed limit will be applied to avoid congestion.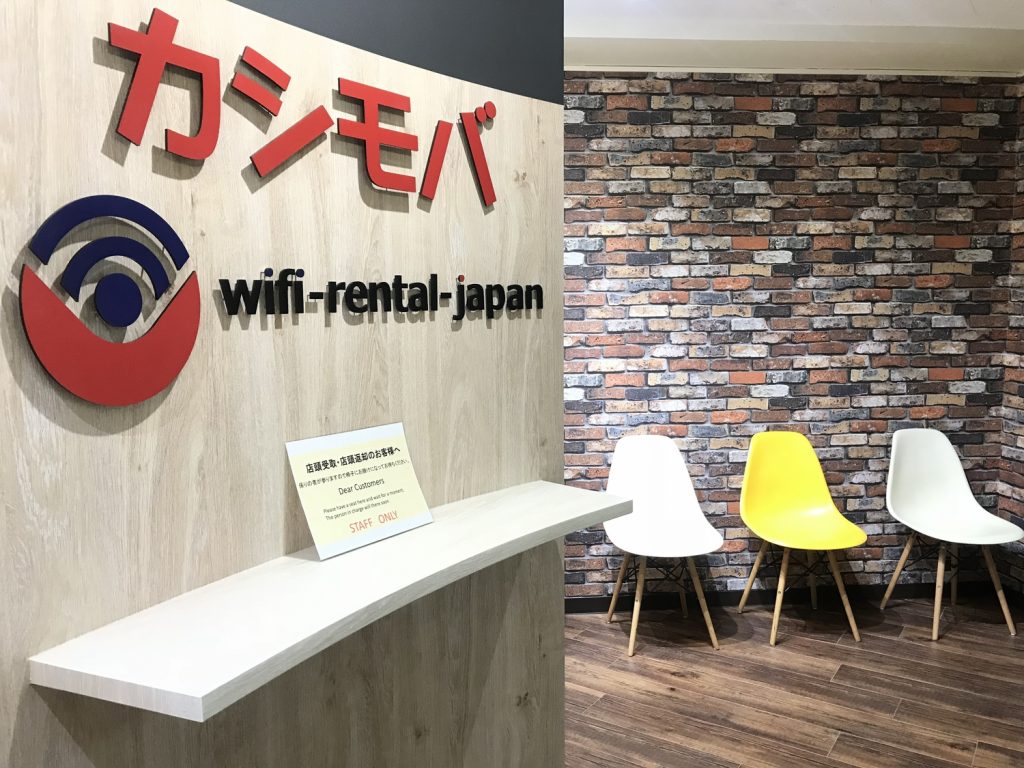 wifi rental japan wishes that all tourists have more comfortable and meaningful travel in Japan.
If you have any inquiries, please feel free to ask us.
CLICK HERE TO BOOK POCKET WIFI
#best pocket wifi rental japan #japan wireless pocket wifi #japan mobile and wifi router rentals #pocket wifi japan review #japan wifi rental airport #best pocket wifi japan 2018 #japan pocket wifi rental narita airport