I guess many of you have watched at least one of Studio Ghibli's animations. My Neighbor Totoro, Spirited Away, Howl's Moving Castle… Studio Ghibli has produced a lot of animations which are loved by people from all over the world. Since Studio Ghibli is Japanese corporation, you can also visit Ghibli Museum if you are planning to travel to Tokyo. In this article, we will look for what we can enjoy at Ghibli museum and how we can get tickets.

what is studio ghibli?
This one picture explains about the works of studio Ghibli pretty much. Founded in 1985, their works have won several authoritative awards . One of their most famous works, has won Golden Bear in 2002. Hayao Miyazaki, who is world widely well known for his animation works, is co-founder of Studio Ghibli. A few years ago Hayao Miyazaki has announced his retirement and Studio Ghibli was trying hard to make a breakthrough after his retirement. However, Studio Ghibli announced again that Hayao Miyazaki will come out of retirement to direct new film in 2017.
how to get tickets?
First of all, I would like to say buying tickets for Ghibli Museum is very competitive, especially when you want to visit there during weekend or holidays. Every 10th of the month, Ghibli Museum opens tickets for the very next month. For example, you will be able to buy April's ticket from March 10th. In other words, it is impossible to buy July's tickets now. The ticket itself is not very expensive as JPY 1,000 per person. It will be JPY 700 for middle school/high school students and JPY 400 for elementary school students. Are you with kid below 4 years old? If so, the ticket fee for your kid will be free!
What's in the Museum?
Basically you can see the works of Studio Ghibli at Ghibli museum. It is also possible for you to have a look on the history of Japanese animation to understand Studio Ghibli's work with a deeper sight. This place is called as 'Where a Film is Born' and is classified as permanent exhibition. It is natural that there is a special exhibitions as well. The content of special exhibition changes every few years and currently they are having 'Painting the Colors of Our Films'.
how to get there?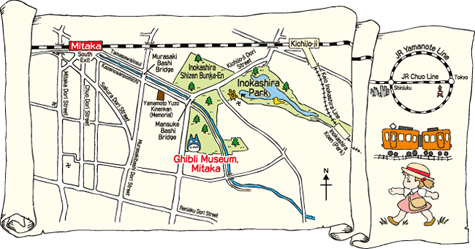 [source : http://www.ghibli-museum.jp/en/howtogo/]
You can take a community bus from Mitaka Station. If you are departing from Shinjuku station, you can take JR Chuo Line to get to Mitaka Station and it takes approximately 20 minutes. You can take a bus at bus stop number 9 on the south exit of Mitaka station. Unfortunately, this bus is not for free. It takes JPY 210 for one way trip and JPY 320 for round trip. It is cheaper for child.
best pocket wifi rental in japan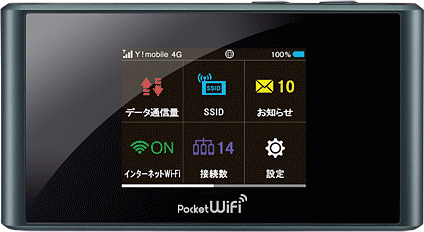 If you want to enjoy things above and make your travel to Japan more abundant, it is necessary to get online all the time. Regardless of its highly-advanced technologies, it is not easy to find free wireless(WiFi) hotspots in Japan. So, what we recommend for tourists who want to stay connected 24/7 and have exciting journey, is to use best pocket wifi in japan.
wifi rental japan is proud of being able to provide competitive price to you. It only costs JPY600/900 per one day. You can enjoy unlimited data wherever in Japan at any time with reasonable price. This pocket wifi rental in japan let you pick up wifi routers at airport. Enjoy japan with wireless pocket wifi.
*Advance mode/high speed mode only
*If you use more than 10GB within 3 days, speed limit will be applied to avoid congestion.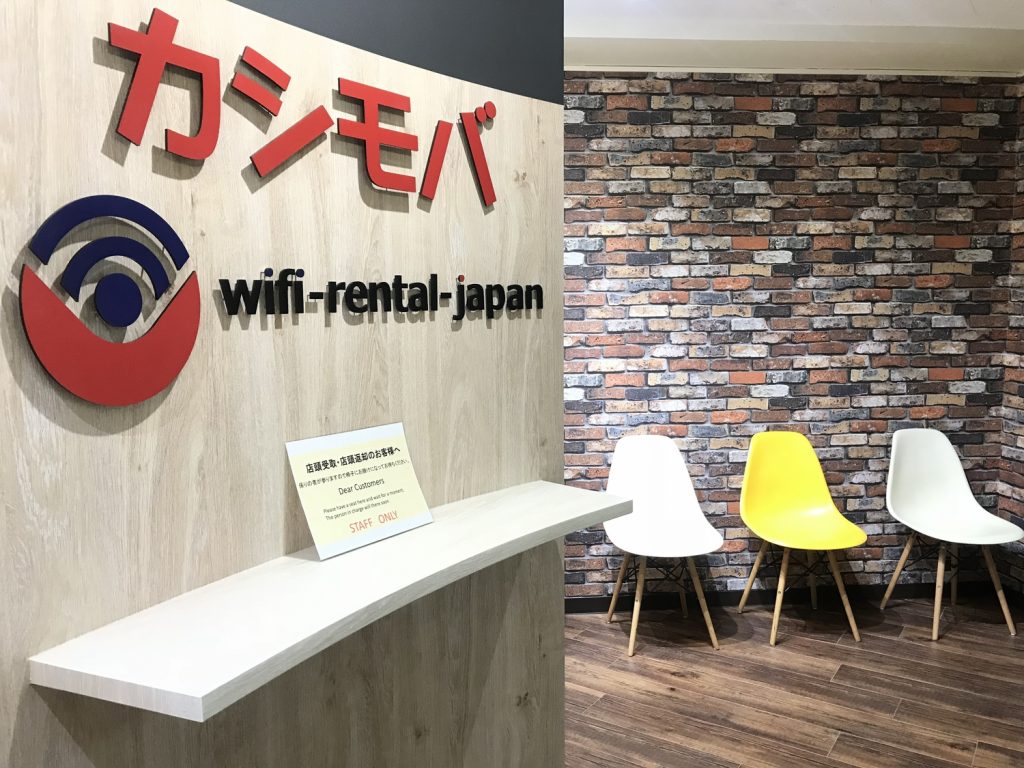 wifi rental japan wishes that all tourists have more comfortable and meaningful travel in Japan.
If you have any inquiries, please feel free to ask us.
CLICK HERE TO BOOK POCKET WIFI
#best pocket wifi rental japan #japan wireless pocket wifi #japan mobile and wifi router rentals #pocket wifi japan review #japan wifi rental airport #best pocket wifi japan 2018 #japan pocket wifi rental narita airport #best pocket wifi japan 2019
Best pocket wifi japan 2019, best pocket wifi rental in japan, japan mobile and wifi router rentals, japan pocket wifi rental, japan pocket wifi rental airport, japan wireless pocket wifi, pocket wifi japan review, japan wifi rental airport, best pocket wifi japan 2018, pocket wifi japan, pocket wifi rental japan, wifi router japan, wifi router rental japan, portable wifi japan, portable wifi router rental japan, best pocket wifi japan 2019