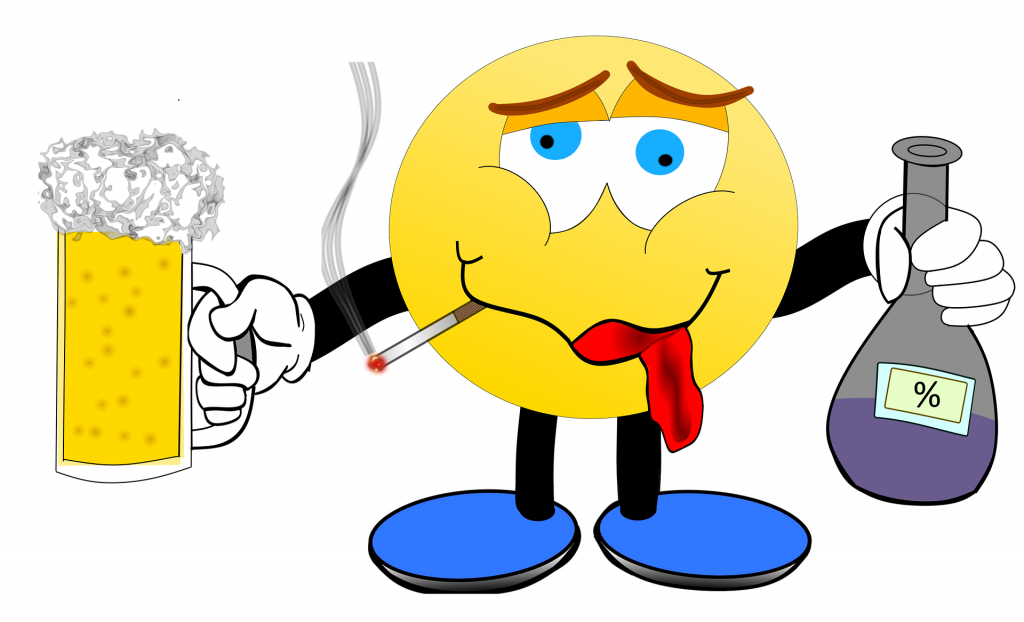 We all know that doing something 'too much' is not really good for our health. From things which are usually considered as bad such as alcohol and cigarette to healthy things like exercise and drinking water… Everything can result in serious addicts or disease and that's why always keeping the line is important.
However, if you are a person who has a big appetite and challenging attitude, there is one thing you may try in Japan. It's big food challenge!  The amount or size of food is usually a lot. Literally a lot. It is nearly impossible for people with normal sized belly to finish up one dish. Many Youtubers who are called as food fighter try these challenges. In this article, we will look for where to try Japanese jumbo sized foods.

godzilla gyoza
[source : http://www.upsocl.com/sabores/la-monstruosa-gyoza-godzilla-de-2-4-kilos-que-es-gratis-solo-si-eres-capaz-de-comerla-en-1-hora/]
Can you believe that there is a gyoza weighs more than 2.5 kgs? If you have never seen it, you can find it in Tokyo. Originally it costs around 100 dollars; however, you can have it for free if you can finish eating up within 1 hour. It is said that it is for 10 people originally; however, nothing is impossible in this world. You can find lots of information about this jumbo size gyoza through youtube.
spaghetti pancho
[source : https://gurunavi.com/en/japanfoodie/2014/11/fukuchans-food-02.html?__ngt__=TT0f59e0d66000ac1e4a5abbUSW0RE6WoKHZEla4Pees46]
You feel like you can have endless spaghetti? You want to try Japanese napolitan spaghetti? A lot? If so, visit spaghetti pancho! You can find the restaurants at several places in Tokyo and Saitama. It goes up to 2.3 kilograms; which costs JPY 1,650. All other customers will gaze at you and your spaghetti.  It's going to be a nice experience if you finish all.
monster ramen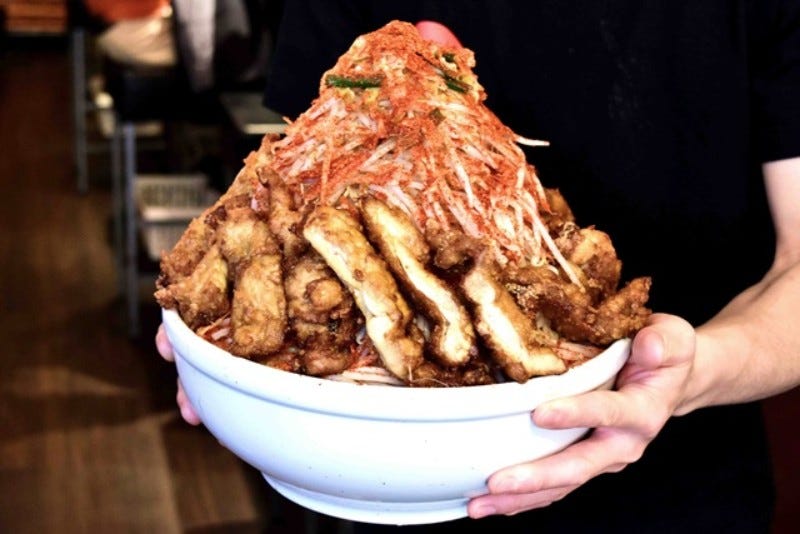 [source : https://kotaku.com/eat-this-ramen-in-less-than-20-minutes-earn-438-1789769370]
Yaro ramen is famous for its monster ramen. If you finish eating up all ramen including soup within 20 minutes, you will able to get JPY 50,000. Don't worry. You will still be able to earn JPY 30,000 if you finish it within 30 minutes. However, it will not be easy. Eating too much can also result in disease and sometimes death. Don't try to eat all, you can just give them JPY 10,000 yen as penalty if you fail to.
best pocket wifi rental in japan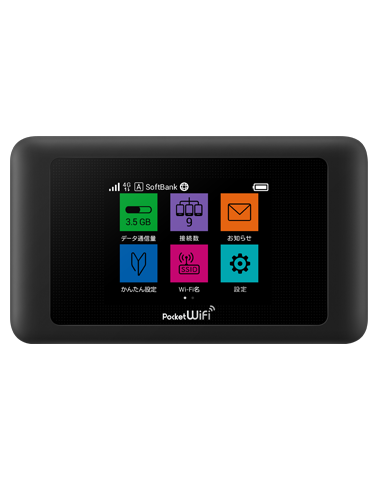 If you want to enjoy things above and make your travel to Japan more abundant, it is necessary to get online all the time. Regardless of its highly-advanced technologies, it is not easy to find free wireless(WiFi) hotspots in Japan. So, what we recommend for tourists who want to stay connected 24/7 and have exciting journey, is to use best pocket wifi in japan.
wifi rental japan is proud of being able to provide competitive price to you. It only costs JPY900 per one day. You can enjoy unlimited data wherever in Japan at any time with reasonable price. This pocket wifi rental in japan let you pick up wifi routers at airport. Enjoy japan with wireless pocket wifi.
*Advance mode/high speed mode only
*If you use more than 10GB within 3 days, speed limit will be applied to avoid congestion.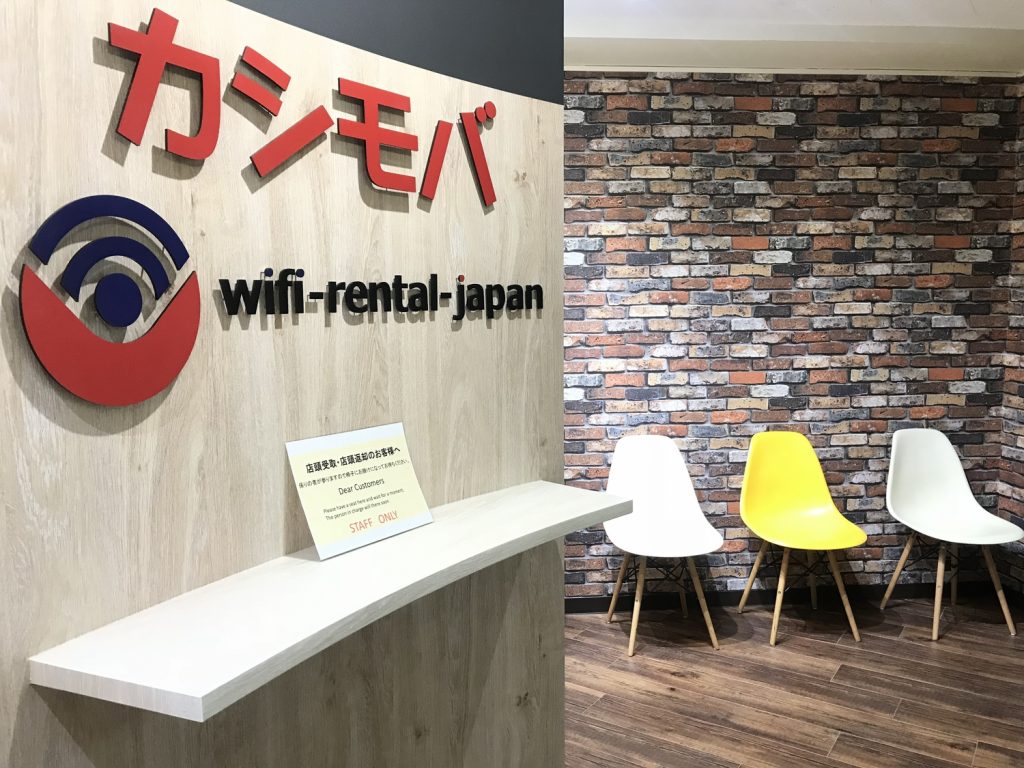 wifi rental japan wishes that all tourists have more comfortable and meaningful travel in Japan.
If you have any inquiries, please feel free to ask us.
CLICK HERE TO BOOK POCKET WIFI
#best pocket wifi rental japan #japan wireless pocket wifi #japan mobile and wifi router rentals #pocket wifi japan review #japan wifi rental airport #best pocket wifi japan 2018 #japan pocket wifi rental narita airport #best pocket wifi japan 2019
Best pocket wifi japan 2019, best pocket wifi rental in japan, japan mobile and wifi router rentals, japan pocket wifi rental, japan pocket wifi rental airport, japan wireless pocket wifi, pocket wifi japan review, japan wifi rental airport, best pocket wifi japan 2018, pocket wifi japan, pocket wifi rental japan, wifi router japan, wifi router rental japan, portable wifi japan, portable wifi router rental japan, best pocket wifi japan 2019