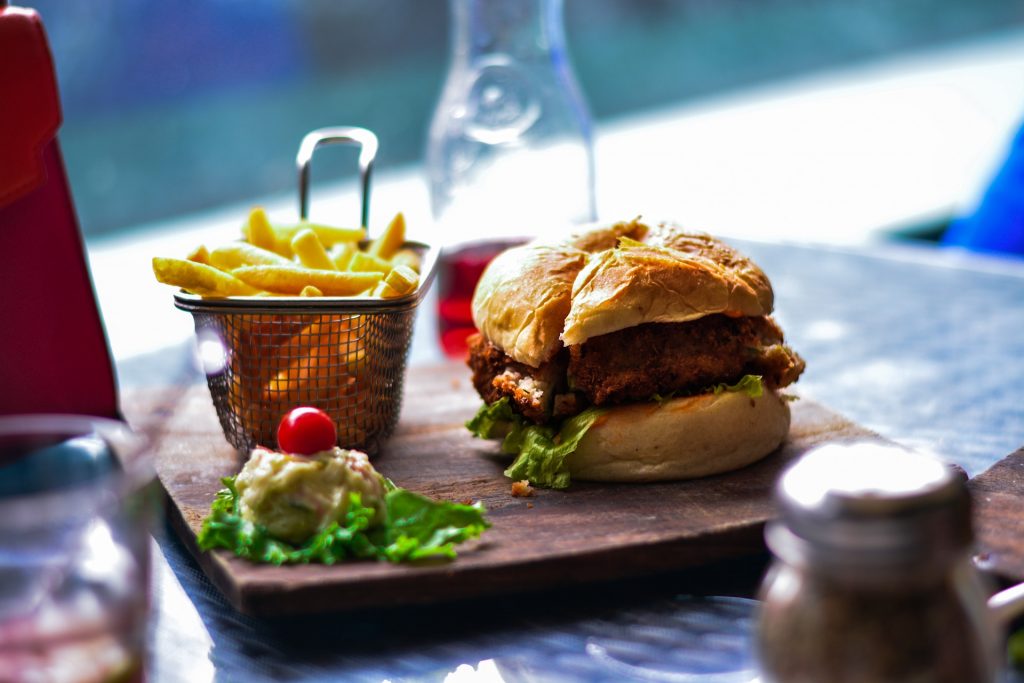 What images come to your mind when hearing about the word fast food? In my case, I can think of things like hamburger, pizza, and fried chicken. Probably these are the most popular and famous fast food menus in the world. In Japan, there are many different types of fast food menus you can enjoy with cheap price. Fast foods usually have an image of harming health and getting fat; however, fast food in Japan is different. It is sometimes even considered to be healthy, somehow. In this article, we will look for Japanese fast food brands and what they sell.

(1) Ramen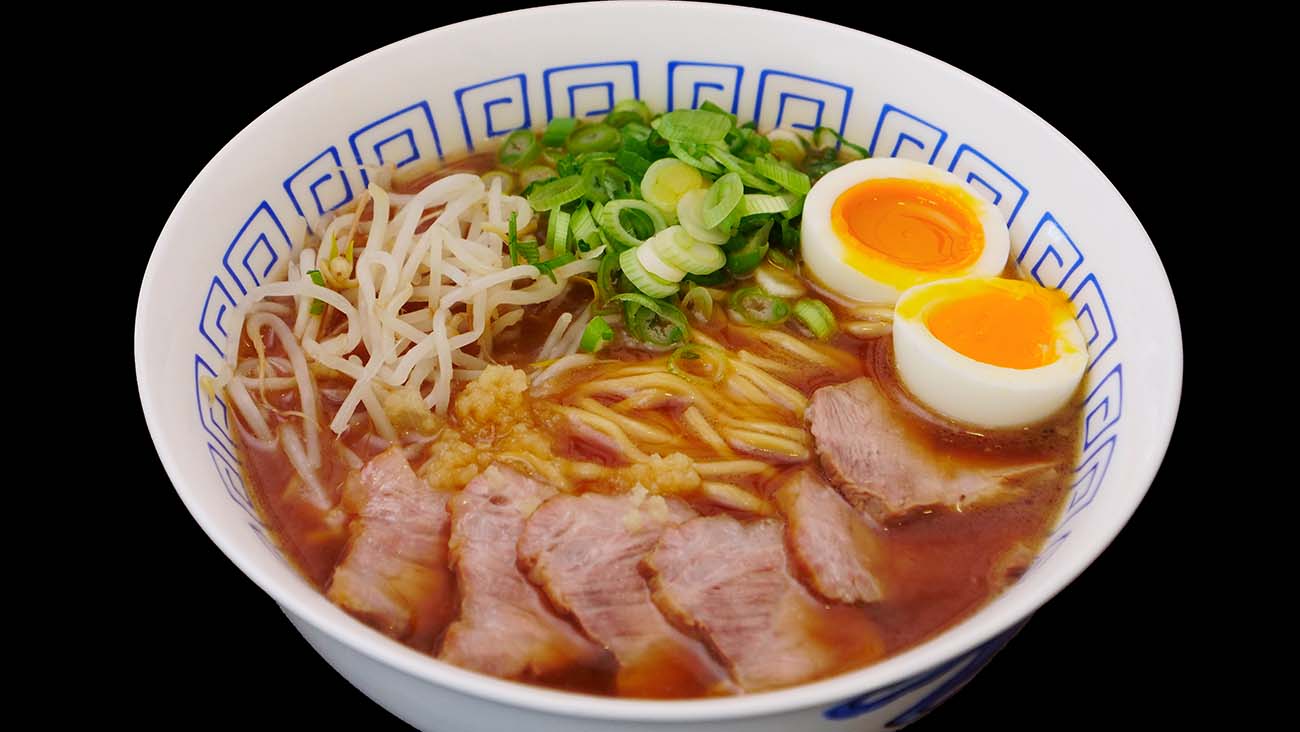 When I say ramen, I am not talking about instant ramen or cup noodles. A bowl of ramen we can have at Japanese restuarnts, yeah that one with pork or fish broth, is considered as fast food in Japan. I was pretty surprised when I first heard that ramen is fast food since it seems like it takes a lot of time to make ramen. It is usually said Japanese ramen is healthy compare to instant ramen since fresh ingredients such as vegetables and pork are used for dish.
Personally I agree that it is actually true that ramen is a type of healthy dish. Of course ramen with uncountable Cha-shu, which is stewed pork, must not be good for our health. In particular, pork/chicken/fish or vegetable broth will make your body warm and give you energy as well. Nowadays ramen is usually thought to be expensive food because it costs more than 10 US dollars; however, you should never miss the opportunity to try 3-4 bucks ramen. Don't hesitate to line up in front a restaurant, remember ramen is a "fast food"!
(2) Beef Bowl : Gyudon
There are several brands where sell gyudon with cheap price; Yoshinoya, Sukiya, and Matsuya. All of them basically share similar menus such as gyudon and some types of nabe. If you order original gyudon, it costs below 5 dollars, which is super cheap when considering about living cost in Japan. Sometimes the price goes down to 2 or 3 dollars if there is an event. You can add some toppings on your bowl as well if you wish too. They will have various toppings from cheese to Japanese mentaiko. Basically you can choose the amount of rice and price differs by this. If you visit these types of restaurants early in the morning, you will see many people wearing suits eat very quickly and leave their seats.
(3) Burgers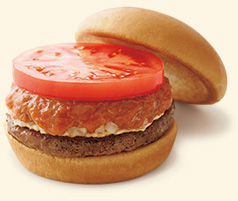 Mos Burger is a popular burger chain in Japan and they also have their branches in some other countries as well. Compare to Mcdonalds, the price is a little bit expensive and size of burger is also smaller. However, the quality of their burger is very different. You can also see some menus featuring Japanese flavor such as shrimp-cutlet burger and teriyaki burger. The price goes up to almost 10 dollars if you add fries and soft drinks. And of course, this is classified as fast food in Japan.
(4) Coco Ichibanya
At this point, let me ask you one question. Is curry considered to be fast food in your country? It's not in my country. Coco Ichibanya serves inexpensive Japanese curry rice to customers and their chains exist everywhere in Japan. Similar to Mos Burger, Coco ichibanya has branches in overseas as well. What I like the most about Coco ichibanya is their spicy level. They offer spicy level from 1 to 10 and we can choose how spicy dish we would like to taste. Of course you can choose sweet flavor if you don't like spicy one.
best pocket wifi rental in japan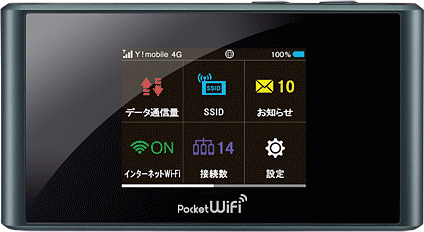 If you want to enjoy things above and make your travel to Japan more abundant, it is necessary to get online all the time. Regardless of its highly-advanced technologies, it is not easy to find free wireless(WiFi) hotspots in Japan. So, what we recommend for tourists who want to stay connected 24/7 and have exciting journey, is to use best pocket wifi in japan.
wifi rental japan is proud of being able to provide competitive price to you. It only costs JPY600/900 per one day. You can enjoy unlimited data wherever in Japan at any time with reasonable price. This pocket wifi rental in japan let you pick up wifi routers at airport. Enjoy japan with wireless pocket wifi.
*Advance mode/high speed mode only
*If you use more than 10GB within 3 days, speed limit will be applied to avoid congestion.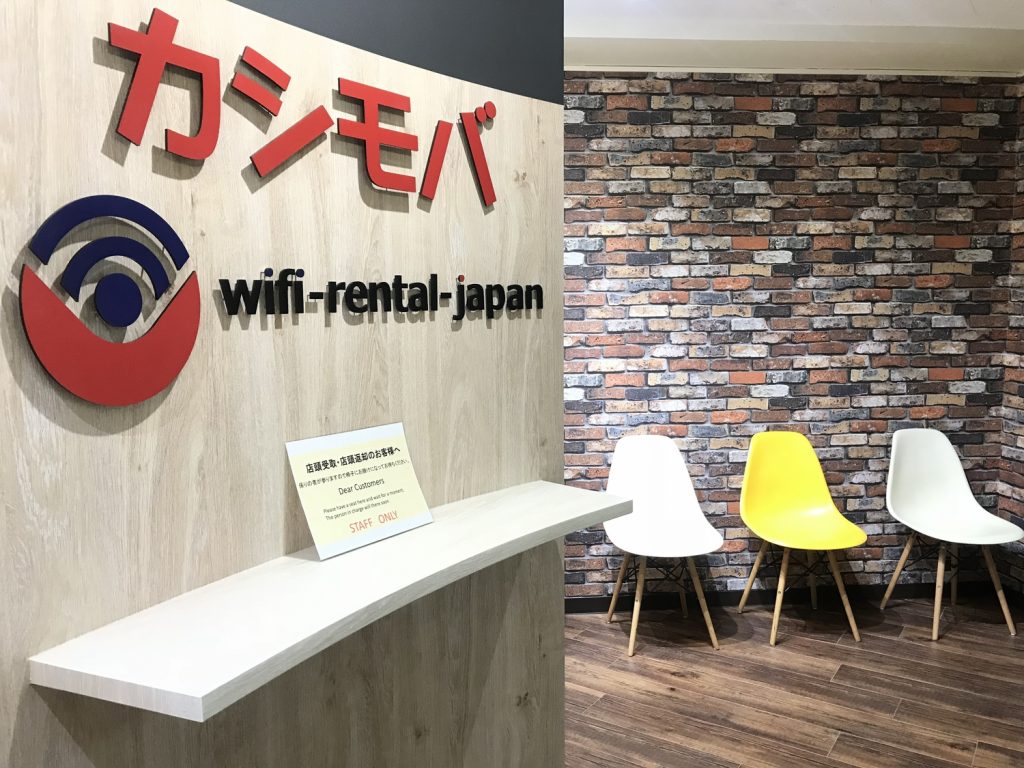 wifi rental japan wishes that all tourists have more comfortable and meaningful travel in Japan.
If you have any inquiries, please feel free to ask us.
CLICK HERE TO BOOK POCKET WIFI
#best pocket wifi rental japan #japan wireless pocket wifi #japan mobile and wifi router rentals #pocket wifi japan review #japan wifi rental airport #best pocket wifi japan 2018 #japan pocket wifi rental narita airport #best pocket wifi japan 2019
Best pocket wifi japan 2019, best pocket wifi rental in japan, japan mobile and wifi router rentals, japan pocket wifi rental, japan pocket wifi rental airport, japan wireless pocket wifi, pocket wifi japan review, japan wifi rental airport, best pocket wifi japan 2018, pocket wifi japan, pocket wifi rental japan, wifi router japan, wifi router rental japan, portable wifi japan, portable wifi router rental japan, best pocket wifi japan 2019