In my previous article, we have looked for some shopping places in Ginza. Ginza is basically famous for luxury shopping so here will be the greatest place if you want to buy high end brand products with tax free price. However, this is not all about Ginza. There are also a lot of places where you can have nice meals. As Ginza is well-known for luxury shopping, let's focus on luxury eats in this article as well.
bvlgari restaurant ginza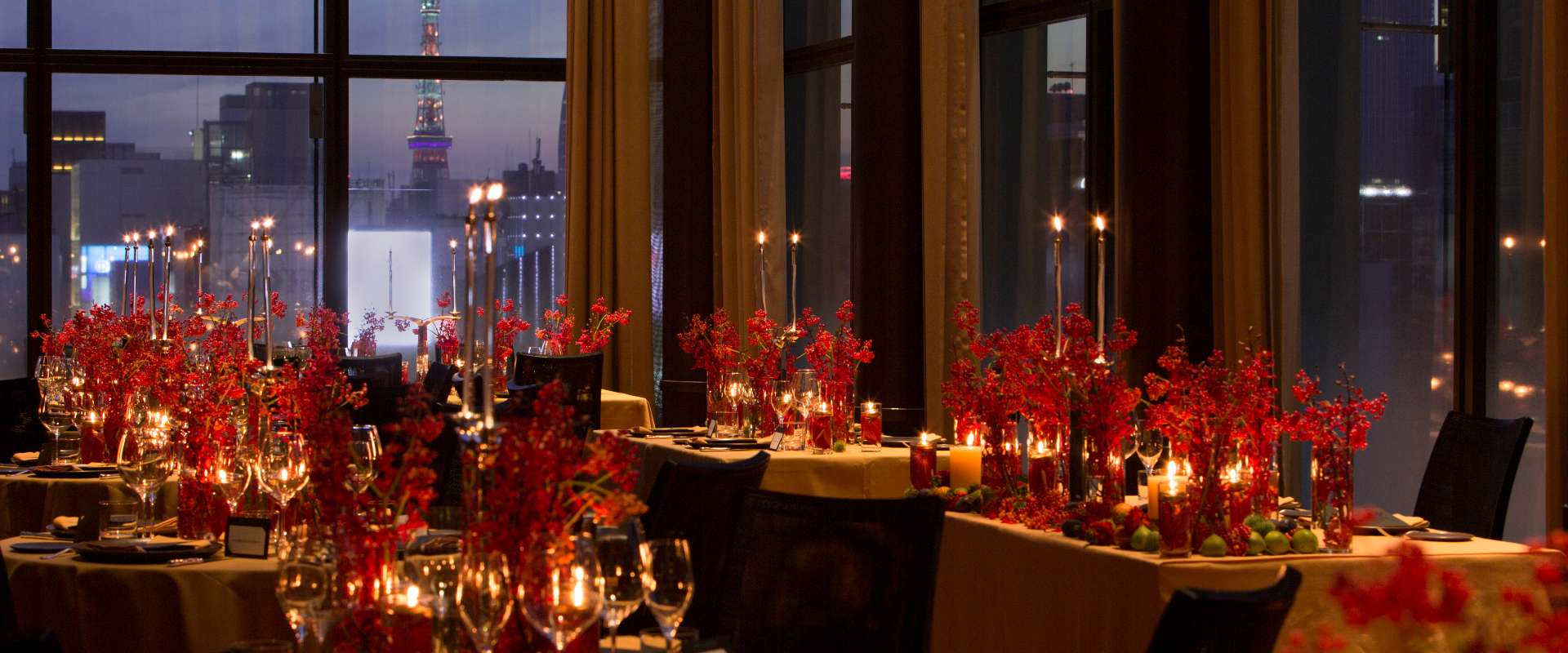 [source : http://www.bulgarihotels.com/ja_JP/tokyo-osaka-restaurants]

It is usually called as BVLGARI RESTAURANT but the original name is "BVLGARI IL RISTORANTE LUCA FANTIN". This restaurant got Michlin one star and was ranked 28th on Asia's best restaurants in 2018. The restaurant is located inside BVLGARI TOWER and you need to go through information center where will check if you made a reservation or not. The restaurant itself is decorated well with luxurious goods and servers there will treat you well.
The course menu is provided and each course will cost JPY 8,000~25,000. It depends on which time you are visiting here, like for lunch or supper. As you can expect from its name, BVLGARI restaurant is a fine Italian restaurant. Service charge and tax will be added to the price written on the menu. If you go there for lunch, thinking around JPY 10,000 per person will be reasonable when supposing you are choosing the cheapest menu.
tateru yoshino ginza
[source : https://www.tateruyoshino.com/]
Tateru Yoshino is a modern French restaurant which has 3 branches only in Tokyo. The chef is Japanese but he got a title from French government. Here also has gotten Michelin one star. This place is not very big, however, you will feel the restaurant tried their best for customer satisfaction. From small dishes to general interior, you will get surprised by their effort to take care of every single aspect.
Here also provides course menu and each menu costs from JPY 10,000 to JPY 20,000. If you want to have some drinks there will be additional cost charged to you. As this restaurant is focusing on the natural flavor of ingredients, you can enjoy the taste of its freshness and rich flavor of modern French dishes.
Ginza koju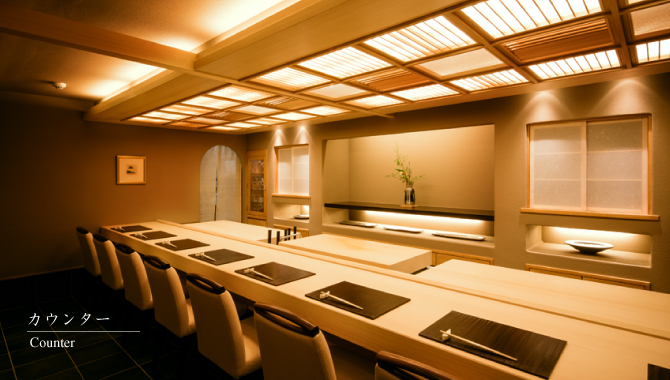 [source : http://www.kojyu.jp/info/]
GINZA KOJU is a Japanese restaurant which has received Michelin 3 stars. There are not very many seats available in this restaurant so you'd better make a reservation in advance if you wish to try here. There is only one menu, which is omakese course(chef's recommendation). The price of this course is JPY 20,000 for lunch and JPY 30,000 for dinner per person. Each course does not include tax and you will have to pay additional 10% for service charge.
From dishes to cutlery sets, everything features Japan and its tradition.  The decoration of dishes is just an art, so you will be pleased if you love to take photos of food. Sometimes they offer very rare ingredients such as beef which are sold very few amount in a year.
ginza sushi aoki
[source : https://www.sushiaoki.jp/en/]
You can try traditional style sushi at Ginza Sushi Aoki. They only have one menu, similar to other traditional Japanese restaurants, which is omakese course. The cost of this course starts from JPY 20,000 for dinner and all you have to do is just enjoying chef's dish. If you want to try lunch on weekday, you can choose your favorite menu and it costs JPY 3,000~10,000. You cannot use lunch menu for weekend(Saturday and Sunday), national holiday, summer break, and new year's holidays.
The price here is definitely not cheap since 10 pieces of sushi costs JPY 10,000. It means you are paying 10 US dollars to one piece of sushi. The restaurant can take up to 15 customers at once so it's better to make a reservation in advance if you really want to try here.
rent a pocket wifi in japan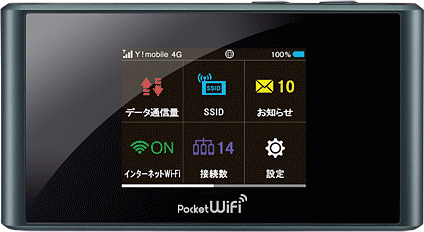 If you want to enjoy things above and make your travel to Japan more abundant, it is necessary to get online all the time. Regardless of its highly-advanced technologies, it is not easy to find free wireless(WiFi) hotspots in Japan. So, what we recommend for tourists who want to stay connected 24/7 and have exciting journey, is to use wifi rental services, which is also known as pocket wifi.
wifi rental japan is proud of being able to provide competitive price to you. It only costs JPY600(USD4~5) per one day. You can enjoy unlimited data wherever in Japan at any time with reasonable price.
*Advance mode only
*If you use more than 10GB within 3 days, speed limit will be applied to avoid congestion.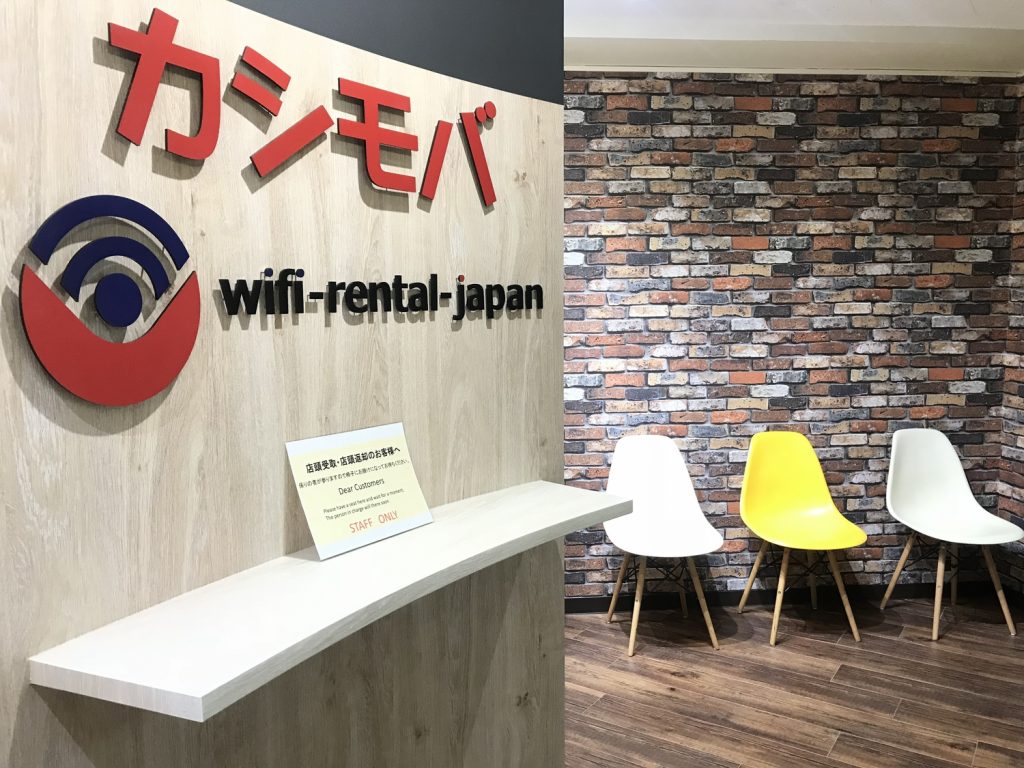 wifi rental japan wishes that all tourists have more comfortable and meaningful travel in Japan.
If you have any inquiries, please feel free to ask us.
CLICK HERE TO BOOK POCKET WIFI